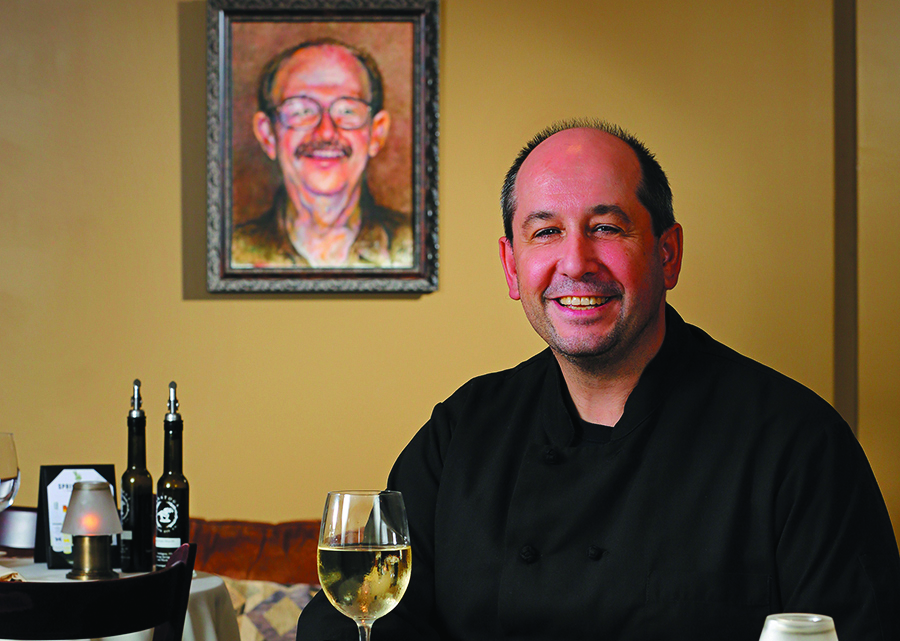 By Ann Donnelly
Chef Christian Gates has the restaurant business in his blood. His father, well-known restaurateur Jack Gates, worked as manager of the Red Coach Grill outside Lake George from 1969 to 1999. In 2004, with sons Christian and David, he opened Jack's American Bistro at 730 Upper Glen St., Queensbury.
"I didn't train in a fancy culinary school," said Gates. "I am self-taught, learned from working in the area's best restaurants." 
In his youth, he worked alongside his father and, at age 17, started at the Howard Johnson's in Lake George. He then took some time off from the industry until he returned to work at The Waterhouse in Lake Luzerne. When his family opened Jack's in 2004, he brought this skill and experience to his role as chef.
"When we opened, we aimed to be a local place where people are comfortable, have a meal, and meet with friends, an 'upscale neighborhood setting,'" he said.
Through the years, even after Jack's death in 2012, they have maintained this atmosphere with many regular customers who mostly live within an hour of the restaurant.