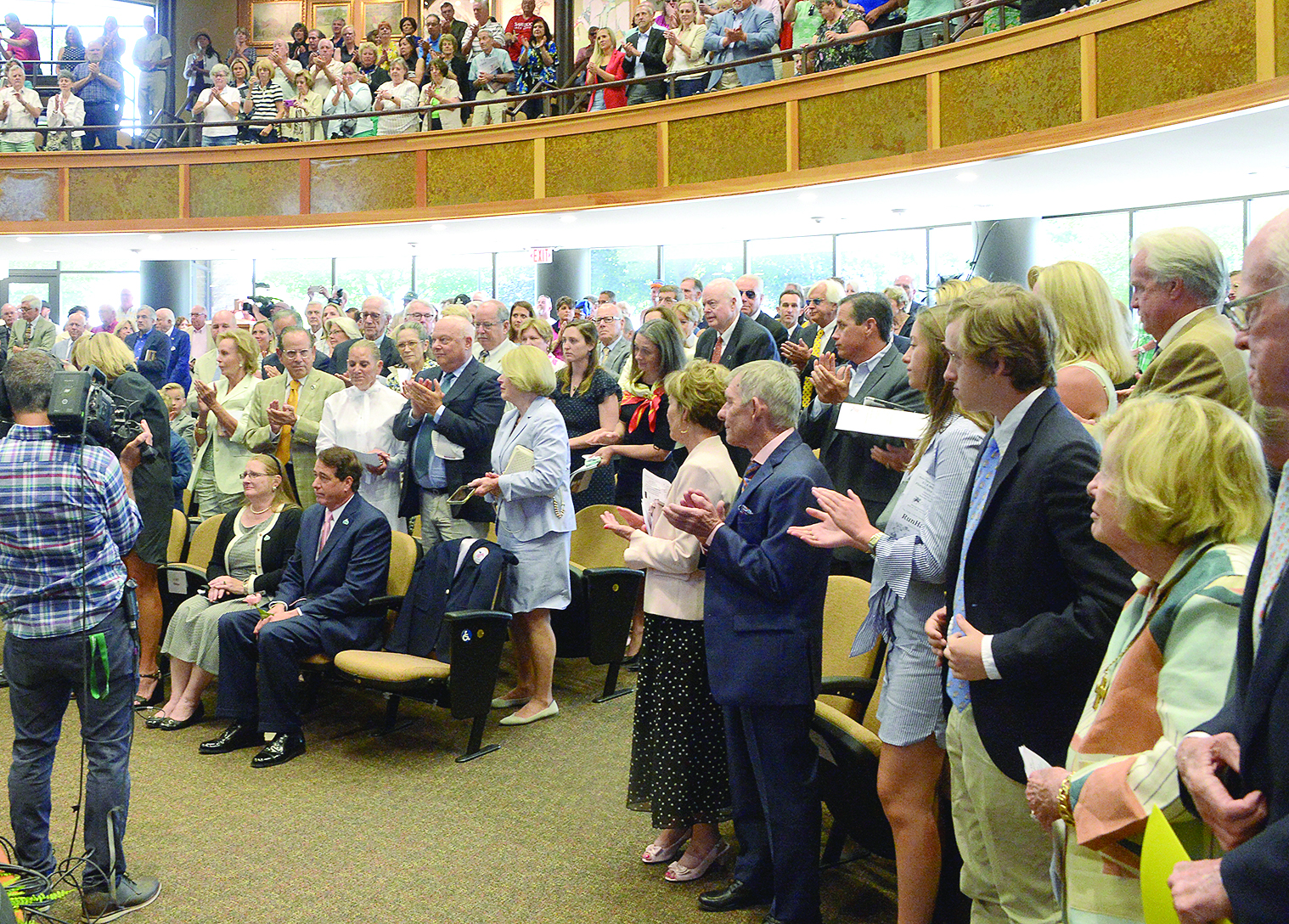 The New York Racing Association, Inc. (NYRA) are honoring the legacy of esteemed thoroughbred owner and breeder, celebrated philanthropist and National Museum of Racing and Hall of Fame inductee Marylou Whitney, who died at the age of 93 on July 19.
In tribute to Mrs. Whitney's passion, commitment and dedication to both racing and the community, the Clubhouse entrance at Saratoga Race Course, which serves as the gateway to the Spa from Saratoga Springs, was officially be named the "Marylou Whitney Entrance."
Flanking the entrance are two jockey statues adorned in the Eton blue and brown silks representing the classic colors of Marylou Whitney stables. The statues commemorate the 2004 victories of Mrs. Whitney's colt Birdstone in the Belmont Stakes and Travers Stakes.
Mrs. Whitney was inducted into the National Museum of Racing and Hall of Fame on Aug. 2.
NYRA formally celebrated Mrs. Whitney at Saratoga Race Course on Aug. 3, in conjunction with her family's namesake race: The Grade 1, $1 million Whitney Stakes.