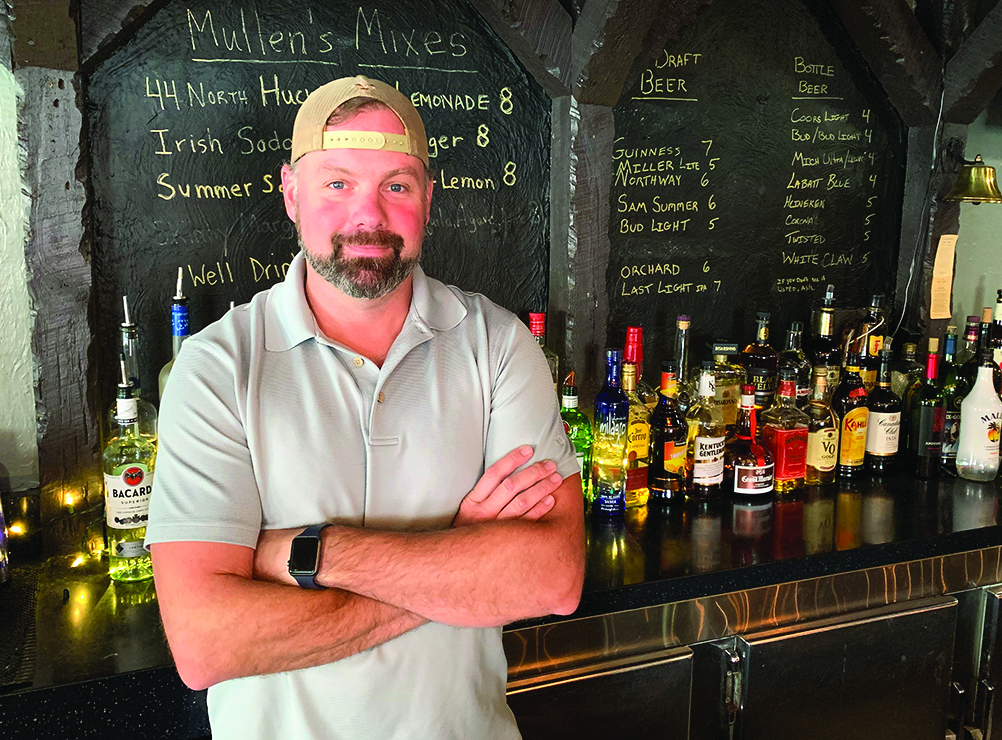 by Andrea Palmer
A new pub is open for business in downtown Hudson Falls.
Mullen's Pub pub is located at 198 Main St., next to the Strand Theater, where Maxwell's Pub used to be. Scott Boucher is the new owner and operator.
"I heard Tim and Jane Havens were purchasing the building, but weren't interested in running a restaurant or pub. I've always thought it would be fun and challenging to operate one, so I introduced myself to Tim," said Boucher. "He mentioned several times he wasn't looking to make any money on the venture, just wanted to make sure it didn't turn into a dive bar.
"They, along with others, have invested a large amount of time and money into building up the Strand and the town. So I gave them my word and we worked out a deal," said Boucher.
He said Mullen's Pub "is a comfortable, welcoming place to have a drink and a great meal. If you don't know anyone when you walk in, you'll definitely make friends before you leave."
Pete Brown owned and operated Maxwell's in the location in which Mullen's now operates. Brown owned the establishment for 18 years and was ready to retire. The property was purchased, and Boucher took interest in the prospect.
Mullen's Pub is named after Boucher's mother's maiden name.
Boucher continues to work full-time outside of the restaurant. He said he has a great team to keep things going when he is elsewhere.
"I'm lucky enough to have hired the help I can trust when I'm not here to run the restaurant. We are still working out the kinks but it's been great," he said.
Boucher credits the community at large and some friends in particular with helping him get Mullen's up and running. Friends and family helped clean, paint and organize the venue. Other area business people gave Boucher advice and assistance.
"My sister-in-law Amy Boucher showed me things I didn't know about the business. She's been in the restaurant business since high school," said Boucher.
"My cook, Chris Holcolm, came on board and took a chance with me. He's putting out great food and people are loving the product. He's been in the industry for about five years," said Boucher.
Boucher is a Hudson Falls native and current resident.
"I had been a frequent patron of Maxwell's for the past 18 years. I probably wouldn't have done this in any other town. I have the community behind me, and that has been a huge boost for business," said Boucher.
The restaurant is open from 11 a.m. to 10 p.m. every day except Monday.
The phone number is 518-409-8336.