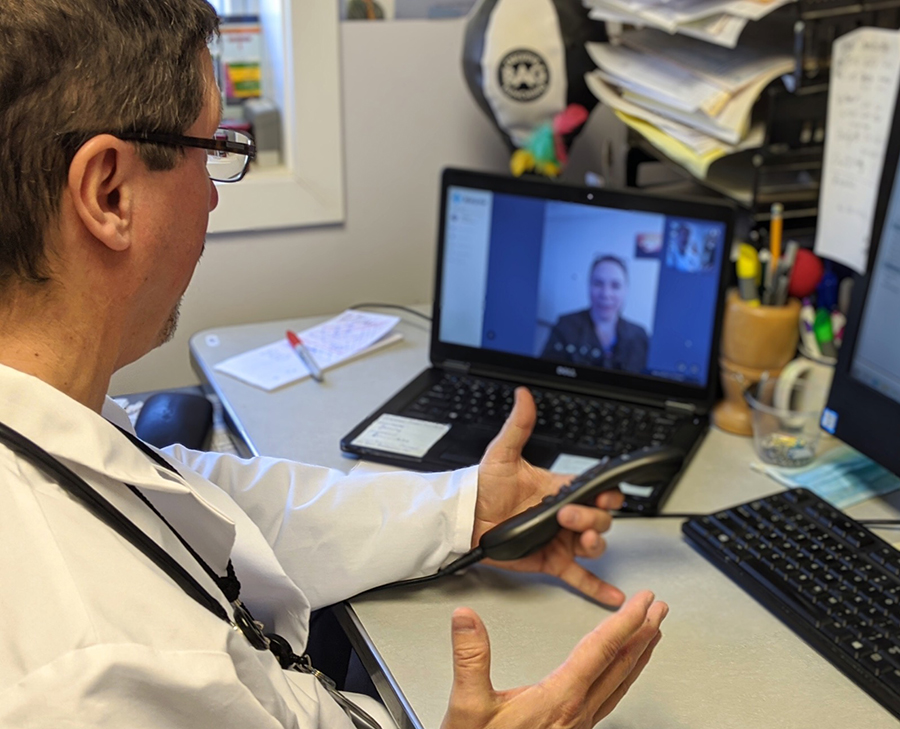 By Christine Graf
According to national data, doctors in the United States logged more than 1 billion virtual telemedicine appointments during 2020. Its usage peaked in April at which time 69 percent of all patient visits were virtual.
At Glens Falls Hospital, no telemedicine system was in place when the COVID-19 pandemic began. As a result, administrators had to scramble to get a system in place.
"This was all new to all of us," said Patti Hammond, vice president for physician practice management. "One of the reasons was that the insurance companies including Medicare were not paying for virtual visits as though it was an in-person visit. Because of COVID, there were some emergency approvals, and the insurance companies said they would pay for that visit just as though the patient was in your office setting."
In a matter of 48 hours, Glens Falls Hospital had a telemedicine system up and running. The hospital uses the Doxy.me platform and pays a monthly fee for each provider who uses the tool.
"Because we are a health care organization, we had to have a system that was HIPPA compliant. You can't just do a Zoom call," said Hammond.
Saratoga Hospital Medical Group, a group of more than 250 providers practicing out of 20-plus locations, implemented a telemedicine platform in the spring of 2019.