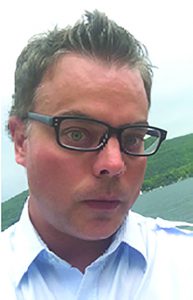 By Jeffrey Mead
A year ago we were faced with an unknown.
The Adirondack Civic Center Coalition had just purchased the Adirondack Thunder to keep professional hockey in the Adirondack region long term. For the first time in what felt like an eternity, we had a vision for the future that did not involve looking for our newest tenant.
From the time we purchased the team in February 2017 until now we've made several strides to not only guarantee the future of professional hockey in our region, but also put a foundation in place to ensure that both team and building are sustainable in the long term.
The Adirondack region has always had a hockey team, but it never had a locally owned franchise that was successful in the long term. And the team we purchased, the Adirondack Thunder, was looking at over a $2 million dollar loss in its first two years of operation.
Beginning with a major announcement that saw the Glens Falls Civic Center transform into Cool Insuring Arena, followed by an affiliation announcement with the NHL's New Jersey Devils this summer, we have begun to find some consistency in our team that will help us moving forward.