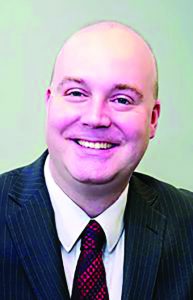 By Mark Shaw
Last year we spoke about everything as a service. That is absolutely the case today. From phone systems to access control you can truly have access to all the latest technology in a monthly service fee.
This eliminates the need to purchase anything. Your business can gain access to the same technology used by the Fortune 500 without any major capital outlay.  This model will continue for the foreseeable future and if you have not already been reaping those benefits, talk to your technology department or company today.
In 2019 the focus is going to be hyper-active around security—security at every level in your business. From physically on the doors and entry points backed up by cameras, to your data on every device. We have been bombarded by news of firms being hacked, held at ransom, or even shut down due to breaches.