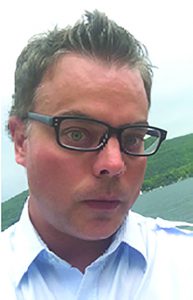 By Jeffrey Mead
A year ago we were faced with an unknown.
The Adirondack Civic Center Coalition had just purchased the Adirondack Thunder to keep professional hockey in the Adirondack region long term. For the first time in what felt like an eternity, we had a vision for the future that did not involve looking for our newest tenant.
From the time we purchased the team in February 2017 until now we've made several strides to not only guarantee the future of professional hockey in our region, but also put a foundation in place to ensure that both team and building are sustainable in the long term.
The Adirondack region has always had a hockey team, but it never had a locally owned franchise that was successful in the long term. And the team we purchased, the Adirondack Thunder, was looking at over a $2 million dollar loss in its first two years of operation.
Beginning with a major announcement that saw the Glens Falls Civic Center transform into Cool Insuring Arena, followed by an affiliation announcement with the NHL's New Jersey Devils this summer, we have begun to find some consistency in our team that will help us moving forward.
Through the 2017 portion of the Adirondack Thunder's 2017-18 season, we've seen a 10 percent growth in attendance from the first half of the 2016-17 season, as well as an increase of nearly $5,000 more revenue on a per-game basis. Fall of 2017 also featured a pair of sellouts, coming on Nov. 25 and Dec. 31, surpassing our total from the 2015-16 season and putting us one sellout away from matching last season's total of three with 20 home games remaining in 2018.
As we look forward to 2018 on the team side, we have several promotions that we expect to continue our upward trend, including Law Enforcement Night on March 10 and Fan Appreciation Night on April 6 that are both trending towards sellout status. A partnership deal with UNO's Pizzeria & Grill has enabled us to offer a four-pack deal worth over $200 in value to our fans for our game on Jan. 27.
For just $64, the UNO's Pizza Four Pack offers a combination of tickets, merchandise and food to make Thunder hockey an affordable and family friendly night out.
Community-minded prices, combined with a strong product of players and staff on the ice, have made Cool Insuring Arena the place to be on January, February and March nights.
In addition to hockey, Cool Insuring Arena is expecting another strong lineup of entertainment options in the New Year, starting with the return of the Harlem Globetrotters on Feb. 5.
Coming off of a successful 2017 that featured standout shows with Brantley Gilbert, the WWE and Kenny Rogers, over 225,000 people came into the arena. We are currently working with several promoters to bring new and exciting shows to Glens Falls, with announcements expected in the near future.
Cool Insuring Arena recently won a bid to retain the New York state Girls Volleyball Championships through 2020, in addition to hosting the state Federation Basketball Tournament of Champions through 2019.
The basketball committee has been working for the past year to aggressively bid in late 2018 to bring the NYSPHSAA Boys Basketball Tournament back to Glens Falls. We are also preparing to host the Section II finals for wrestling and basketball in February, in addition to year two of the Federation Tournament in March.
As we look ahead in 2018, we are showered with optimism that we can once again continue to push the business end of owning a hockey team toward where it needs to be. We have more than doubled our season-ticket base thanks to the most passionate fan base in the ECHL and we hope to grow it even larger in the summer and fall of 2018.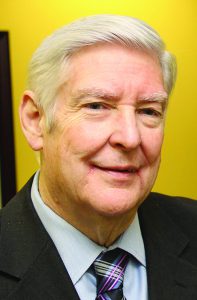 By Edward Bartholomew
The Warren County region is on a positive upward trend and by all indications it appears this trend will continue into 2018. A variety of factors have contributed to recent gains in new investments and jobs. A key turnaround factor has been the ability to diversify and grow a group of industries, rather than rely on one or two major industries.
Paper manufacturing (Finch Paper) and other "legacy" businesses such as cement manufacturing (Lehigh Hanson) while smaller in numbers are incorporating modernization and technology efficiencies that have stabilized the companies and made them more competitive. There have been gains in other key diverse sectors, such as medical device manufacturing, health care, financial, professional services, recreation/art/entertainment and destination tourism and hospitality.
This region is strategically located at the crossroads of the northern ridge of the prospering Capital Region and the Southern Adirondack basin—no better place to work, play and call home.
EDC is focused on our role as Warren County's primary advocate. We advocate on behalf of our businesses and stakeholders, including municipalities within the county, by connecting them to the ever-changing resources and programs made available at the state and federal level, as well as with utilities such as National Grid to make important growth-oriented projects and initiatives a reality.
This advocacy can take the form of direct business assistance via grants or low interest loans or can involve capacity building infrastructure planning and implementation for water, sewer, electric, gas, roads, transportation assets and high speed broadband—all required to attract and retain businesses and jobs.
One area that EDC worked hard to improve is infrastructure in the Main Street/Exit 18, Queensbury-Glens Falls corridor, which is now realizing tremendous growth. At Exit 18, a long-anticipated sewer extension will be completed in 2018, enabling businesses and industry to expand, including Carey Business Park, housing the 116,000-square-foot former Native Textile facility, which was purchased by a local investor group and partially leased to AngioDynamics.
Other occupants proposing new facilities in the park include Alltek Energy, which will be building new facilities in 2018, joining recent additions such as SkyZone, Rocksport Rock Climbing and Hudson Headwaters West Mountain Health Center. These projects will utilize the new sewer line soon to be installed and more development will follow.
Also at Exit 18, one new hotel was completed in 2017 (Holiday Inn Express) with another hotel undertaking construction this year. At Exit 19, construction of Hilton Home2Suites is underway.
Downtown Glens Falls is now enjoying a strong resurgence in renovations and new construction. Key activities included EDC's applying on behalf of the city and winning the state's Downtown Revitalization (DRI) $10 million award and Glens Falls Hospital receiving $20 million grant to develop emergency services and integration of other medical service.
The $26 million mixed-use project by Bonacio/Galesi is nearing full occupancy. This project includes a new home for the SUNY Adirondack Culinary School which will bring new game-changing energy to the downtown area. On Park Street, the much anticipated historic Park Theater renovation project is nearing completion.
On Pruyn's Island, the city's business park located on the Hudson River waterfront, two EDC-assisted projects are coming that will bring new jobs and investment in the manufacturing sector. Flomatic Inc., a manufacturer of valves, is expanding the existing facility.
Pruyn's Island is welcoming Argyle Cheese, a rapidly growing, high-demand artisan cheese maker who is moving into a new facility to expand their business that required greater capacity for water and sewer and natural gas.
In 2017 EDC utilized both local revolving loan funds and state grant funding to assist business expansions that directly and indirectly impact activity—including Nettle Meadow Farm and Cheese Co. in Thurman; O.P. Fredericks Restaurant which will construct the Hudson Hollow Hops brewery and affiliated hops farm; and New Way Lunch in Warrensburg .
EDC also advocated for additional funding to help Lake George replace its failing 80-year -old wastewater treatment facility which is contributing to deteriorating water quality issues. In the sports and recreation sector, EDC helped both Gore Mountain and West Mountain ski areas obtain state funding needed to upgrade aging equipment and infrastructure. We were very pleased to be able to assist West Mountain, since this was the first time the resort has ever received funding from the state.
At EDC we strongly believe this is just the beginning of a long successful run and the best is yet come.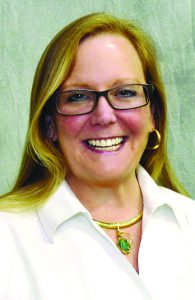 By Gina Mintzer, CMP, MHA
2018 is off to a great start. As an organization, the Lake George Regional Chamber of Commerce & Convention and Visitors Bureau, we are focused on three main areas: enhance member participation and engagement, Lake George 365 and expand the CVB.
For the last 65 years, the Chamber has operated as a "business-to-consumer" chamber, very differently than the mission of other chambers that operate as business-to-business. We have a voice in advocacy for our members, it's more from the tourism perspective than everyday business operations.
As many of the seasonal events that positively impact the region are weather dependent, the winter season is shaping up nicely for snowmobilers, ice fisherman, ice bar weekends and Winter Carnival weekends coming up in February. The Chamber is planning accordingly through an enhanced member, consumer, client, media, and partner outreach on all events happening.
Our goal is to encourage overnight stays and not just "visits" for all events while striving to attract new and more guests this year. We exhibited at Crossgates Mall during the busy Christmas/New Year's week to distribute information about the Lake George Region winter season, inviting potential visitors to the area.
Last fall realized a tremendous number of increased visitations due to perfect weather for all the events happening around the region, from the Balloon Festival to Octoberfest. More boats stayed on the lake throughout September and October, positively impacting all aspects of our tourism industry. Weather plays a key role in our ability to serve guests and keep visitation high, yet we must stay vigilant in keeping the Lake George region top of mind to potential visitors.
To achieve our goals and our mission as the driver of tourism, we are stepping up our marketing efforts geared toward specific zip codes based on data received from members, partners, and internal research. We are collaborating with Warren County Tourism to ensure that we are not duplicating marketing and promotional efforts to expand our reach through all activities.
We are also leveraging our partnerships with Warren County Council of Chambers and other organizations to ensure that we are all working more collaboratively.
As an organization focused solely on tourism both as a Chamber and CVB, we have strategically realigned our SMART goals, to ensure the greatest economic impact in all areas. We are collaborating with Warren County Tourism Department on distribution of our 70,000 four-season Travel Guide to the best markets.
From an outlook perspective, we have focused on the marketing as key because we have many additional overnight accommodations to the region—close to 5 percent new rooms over the last 18 months and more to come. The only way to grow the region is to grow the number of visitors.
And, those new rooms are open year-round, e.g. Courtyard by Marriott, Holiday Inn Express, among others. There has also been a substantial re-investment in properties throughout the region including The Queensbury Hotel, Silver Bay, and Surfside among others.
Fortunately, as you drive around the region, one can see that re-investment in the area is happening all around, which bodes well for construction payroll, supplies and materials and other trickle-down economics. As more year-round branded hotels are built/open and renovated in the area, there are more opportunities for all neighboring businesses that serve the guest/visitor.
The 2016 New York State Tourism Economics report shows that within Warren County, $236.5 million was spent on lodging, $14.2 million on recreation, $137.6 million on food and beverage, $104.4 million on retail and service stations; $16.1 million on transportation and $69 million on second homes. From this perspective, when we all focus on getting people to the region to stay overnight, we see what impact that has on the entire local economy.
For those businesses within the tourism industry that are open year-round, we are stepping up our efforts, to let potential visitors know that the area is always open. Just as Warren County EDC has done a great job of telling the business community that our county is open for business, we strive to do the same thing. Events are key to attracting people to the region.
From a "Convention & Visitors Bureau" perspective, our focus is on the sports, state association and religious group markets. As the region has seen over the years and national trends validate, the youth sports market is recession proof.
Because of our varied outdoor sports venues and options, the area realizes sports tourism year-round, from ski-racing and snowmobiling in the winter to spring sports championships at the Cool Insuring Arena to other sports competitions at both the Dome and Golden Goal which bring in thousands of participants and fans throughout the year.
We are focusing our convention services pre-event marketing efforts to capitalize on those visitors and "talk" to them in advance of their visit so they can plan to experience more of the region while in the area. We are also focused on major events that involve media. Travel Media Showcase will be hosted in Niagara Falls in the fall, and we will attend to get those media interested in writing about the region. The region realized great success this past year in hosting the state Outdoor Writers Association at Dunham's Bay Resort and the stories written about the Lake George Region continue to be published.
We mention "storytelling" as a marketing tool to grow our business. We began asking people to tell us their "stories of Lake George", why they love the region and more. We have received many submissions and are using those stories in our marketing efforts to, again, expand our reach to increase visitation to the area.
Albany, from the state association meetings market, is very important to our region. More than 200 state associations are in the Albany area, many of whom must rotate their meetings around the state per their by-laws.
The Lake George Regional Chamber of Commerce & CVB believes there are a mountain of prospects for the region's hospitality and tourism industry through focused collaborative efforts to keep the region top-of-mind for visitors to come and enjoy year-round for a reason, a season, or a lifetime.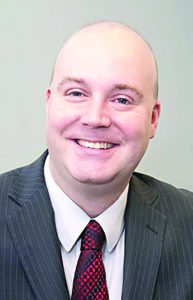 By Mark Shaw
2018 will bring about the "everything" as a service.
What does that mean to us as business owners? It means that everything, and I do mean everything, technology wise for your business will become an app, a cloud, and a service.
In 2016, in an article, we wrote about the cloud coming in to its own for servers and applications. This meant as a business, you no longer needed to worry about energy sucking, dedicated-room needing, heavy-on-the-local maintenance hardware. It all went up to the cloud and became someone else's problem. Email was the first to go.
Then in 2017, this same space covered the conversation of the desktops and laptops in to an operating expense model. This is where hardware was rented and not owned. You as a business owner no longer needed to have a basement or room full of old computer junk.
It also meant that everyone, on a regular basis, all at the same time, could receive new desktops, laptops and tablets. Gone were the days of rolling down the CEO's laptop to the receptionist and the receptionist's desktop down to maintenance. It became a truly global replacement of hardware. Everyone was delighted.
And now in 2018, we have the "everything" as a service concept. Combine your cloud-based servers, with your newly rented desktops/laptops, with all your technical support and service needs rolled in and you have your entire technology stack as a service. Toss in phones, camera and security systems and access control too.
Imagine as a business owner if you had one bill every month. It included your security, servers, end-user desktops/laptops, networking gear and even your telephone and access control systems all bundled in to one.
That's the "everything" as a service world we are entering in to.
By the end of 2018, you will see a mass adoption of this XaaS (Everything as a Service) concept across the entire technology field in which you work. It will make budgeting easy. It will eliminate unexpected downtime and massive charges for broken systems, and it will displace many of the IT firms that deliver services in the older model.
Just like Amazon has changed the way we consider how we buy our retail goods, the XaaS will change the way business plan, budget and execute buying technology.
The golden grail for business owners is to allow them to focus on growing their business and eliminate the need for energies wasted on technology.
Imagine a world in which you see a spike in business and need more computers, faster servers and more security, you just click a button and everything grows.
No longer do you need to spend capital on new hardware, more servers, larger phone system, etc. Never again will you hear that your server is too old to run that software or that you don't have the latest version of this or that. You will be able to ask and the XaaS will just change your monthly bill up or down to reflect the increase or decrease in your business.
Elastic technology is now an option where in the past you had to plan with some model for growth and purchase a server and solution that you hoped would be able to accommodate that growth without overspending.
2018 will be the year you can purchase everything in the tech world for your business made to scale, within budget, and without any capital expense. XaaS is now feasible and gives every business of any size the ability to act and move like a Fortune 100 firm when it comes to their technology needs and solutions.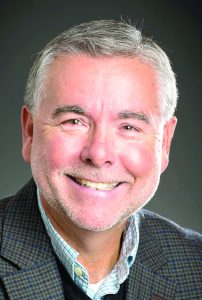 By Tom Albrecht
The year 2018 will be very healthy for most businesses. However, the main issue in the building industry continues to be the aging and retiring work force.
Recent articles have been written of the limited and aging workforce. The average age in construction was 40.4 years in 2008, 4.4 years older than in 1985. More than 40 percent of construction workers are baby boomers, born between 1946 and 1964. The portion of construction workers in this age range varies from 23 percent among roofers to 54 percent among construction managers. And construction workers overall stop working at an earlier age than other workers.
With these statistics, experienced workers will be exiting the industry rapidly in the next decade.
More and more construction projects continue to be on the table and one has to question if the workforce in the next decade will even be there to handle the demand. What I see happening now is the shifting of employees to one company to another vying for the greatest pay and benefits.
Career-minded employees in the construction field are recognizing the value of a quality company that cares about their employees, offers good environment and are compensated adequately. The barometer of inquires and projects coming forward indicates 2018 will be a very healthy year. The area continues to be an affordable one to develop your business.
Remodeling has become an affordable option with home values increasing and the cost of materials rising as well. When considering the investment in alterations, one should wait to make sure it will meet needs for the short term and, depending on the magnitude of the project, whether it will meet the long-term expectations well.
Typically, you would want to retain the building for a period of time to recover your investment because it is very difficult to recover more than 50 percent of the investment value if you chose to sell in the near future.
New home construction was strong in 2017 in the second-home market. Developers are steadily moving their product, with first-time homebuyers continuing to look for affordable new construction.
I remember when hurricane Irene hit, the cost of building materials escalated, causing panic in the building industry. I expected that to happen after last year's tragedies. However, the only increases are the typical drywall, windows and products made from petroleum. The government tax incentives for small businesses have most folks thinking this is a good thing. Depending on your business, there will be an impact, but how much is yet to be determined.
There is pressure to raise interest rates. A few years ago, we experienced rapid growth in a short period of time that caused a knee-jerk reaction, causing people to pay more for a house on the market. Interest rates going up a tad is not a bad thing, and subsequently will help the investment market.
We closed 2017 with added workers, growth in revenue and a strong sense of optimism for 2018. This is a wonderful community with wonderful people making it a place we all call home. Let's continue to invest in our children, our church and the people who make this a great place to raise a family.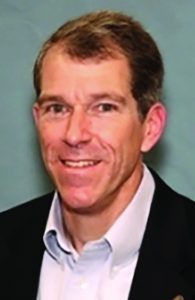 By Jim Amell, CPA
2018 is shaping up to be another year of opportunity and growth for the Glens Falls region. Generally, the economy of the area mirrors that of the U.S. economy, influenced somewhat by actions taken by New York state lawmakers.
The U. S. economy is expected to continue to grow at a modest 2.5 percent rate in 2018 according to many sources, and the stock market appears to be concurring. Interest rates and energy costs, though higher than a year ago, continue to be relatively low. Unemployment rates are similar to last year as the net number of individuals joining or re-entering the workforce is similar to the number of new jobs.
The recently enacted tax law will have winners and losers, but with the effective tax rate for C-corps decreasing by a third or more, large corporations will clearly be one of the "winners." Whether and to what extent that lower corporate tax rates will benefit the U.S. economy won't be fully known for more than a year, but I believe that lower corporate tax rates will add another 0.5 percent to the growth rate—less than projected by some political leaders and far short of what will be needed to offset declining tax receipts.
Individuals may also benefit from modestly lower tax rates and a higher standard deduction, but the $10,000 limit on deductions for state and local income taxes and elimination of personal exemptions will offset the benefit of lower rates for many residents of high tax states such as New York.
New York state, as usual, faces more economic headwinds than many other states. The minimum wage increased another 7 percent on Dec. 31 to $10.40 per hour in Upstate New York. Employers will still be allowed a tax credit (refundable) of $1.35 per hour for certain students they employ to whom the minimum wage is paid. The Paid Family Leave Act will be funded with small employee contributions at a rate of 0.126 percent. This is nearly offset by a decrease in the state individual tax rates of 0.12 percent. New York state is facing a budget shortfall for its fiscal year ended March 31 and we have yet to see how the State will respond in the 2018-19 budget, though the governor does seem to be committed to not raising more taxes.
New York state added 109,000 private sector jobs in 2017, an increase of 1.4 percent compared to a national increase of 1.7 percent. The Glens Falls region added 500 private sector jobs, an increase of 1.1 percent. We are seeing significant new construction, new apartment/condo units and a strong housing market—all of which are positive signs for 2018.
I anticipate 2018 to be another year of economic growth for the greater Glens Falls region. Tourism, always an important component of the Warren County economy, is receiving more attention from local municipalities and certainly the addition of three or more new hotels will allow for more offseason events. The Lake George region in particular is focusing on increasing off-season tourism. The Cool Insuring Arena is adding events that continue to draw people to Glens Falls, and the Arts District is reaching critical awareness and will contribute to an increase in visitors to Glens Falls.
The Downtown Revitalization Initiative plans are coming to fruition in 2018, and the SUNY Adirondack Workforce Initiative program will be active this year as well. Manufacturing companies in particular are still struggling to find employees with the requisite skills to replace long-tenured employees who are retiring.
Unfortunately, our state education leaders are so focused on ensuring that students are college ready they overlook the importance of vocational education. That being said, the CTE program at WSWHE BOCES provides excellent career oriented programs in a variety of areas. The major employers in our region appear to be thriving and expect to maintain, if not increase, employment levels. Perhaps lower business tax rates will engender additional investment and employment in local facilities.
Finally, our economic development agencies and Chambers of Commerce are certainly focused on the key drivers of our regional economy and will be working diligently to ensure that our region will experience another successful year in 2018.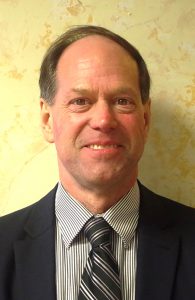 By Timothy Jansen
The year 2018 looks to be a continuation of the robust economy of 2017.
We also feel it's going to be a banner year in the ARCC community. Warren, Washington and northern Saratoga counties remain one of the best places to live, work, play and visit. The many unique virtues of this area are hard to top.
This area is also fortunate to have a strong talent pool of local employees. A recent review from large and small manufacturers, and the service industry alike, revealed one common concern: How to obtain more of the high-caliber workers in all levels of opportunities.
We are grateful for the growth of SUNY/Adirondack and WSWHE programs. The grants that have been awarded to some key areas of our local firms and the reduction of federal laws are helping them expand their marketing. Many are looking forward to positive results from the new federal tax reform bill. Without increases in the trained labor pool, however, it may slow the growth unless alternate forms of operational improvements can balance out demand.
We see many local establishments phasing in increased technology, which is growing the local IT support firms. The construction market has a strong forecast for our region. The craft beverage market continues to develop, thanks in part to numerous state initiatives. Farming and agricultural expansion is remaining high. Improving infrastructure is on the horizon.
The ARCC, for over 100 years, has been a strong business-to-business organization serving its members with business advocacy. The team at the ARCC is promoting economic growth by aligning with other local organizations and chambers of commerce.
We coordinate with the IDAs of Warren and Washington counties, as well as helping our members with government affairs. We will gain results by helping advocate reforms with our elected officials. These will help foster an expanding economy in the north country and offer additional employment growth.
This area will continue to grow, contrary to the exiting of the population from other areas of New York state, if we continue to invest in our local workforce to meet the demands of our local economy. The ARCC offers many training seminars for its members to improve existing employee training.
By Janet Besheer
Last year was another record year in real estate throughout the entire Capital Region. The total homes sold in 2017 outpaced the record total in 2016, in spite of a 22 percent drop in inventory.
Home prices rose 3-4 percent over last year. So, what does that mean for 2018?
Equitas Realty is focused on five major real estate trends to watch in 2018: (1) mortgage interest rates; (2) inventory decline; (3) affordability; (4) millennials; (5) Freddie Mac and Fannie Mae reform.
Interest rates have stayed at historically low rates for several years now; the current average is 3.9 percent. The big question is how fast and how far will they rise in 2018?
Most economists agree that we will see an uptick in rates throughout the year. This is due to stronger economic growth, inflationary pressure and monetary policy "normalization." On average, we are expecting several increases in the coming year and interest rates to rise modestly up to 4.4 to 5 percent. Now is still a great time to buy/sell real estate.
A shortage of homes to sell has been a thorn in our market throughout the past few years. We do not see that changing in 2018. The irony is we have a large buyer population looking in our area and even with low inventory, we foresee the number of homes sold to increase in the new year for many reasons ranging from relocation to upsizing and downsizing. Now is still a great time to buy/sell real estate.
Tax reform, wage growth and mortgage rates could result in wild fluctuations in affordability in the first half of the year. According to Lawrence Yun, chief economist of the National Association of Realtors, "Finally, in 2018, the growth in home prices and income could align. So slowly the affordability conditions will improve with regards to price and income. But rising mortgage rates will quickly cut into affordability in the upcoming years." Now is still a great time to buy/sell real estate.
Millennials continue to stimulate central-city booms which contain elements of higher-density, amenity rich neighborhoods. This could also add to revitalization efforts in areas adjacent to downtowns. This bodes well for cities like Glens Falls and Saratoga Springs. At a recent panel discussion at the Queensbury Hotel, multiple Glens Falls business leaders agreed that there is a market for town home and condo construction in the city.
And there is momentum in Glens Falls for added retail and apartments. The "renaissance" continues in the north country. Now is still a great time to buy/sell real estate.
The effort to overhaul Freddie Mac and Fannie Mae is likely to begin in 2018. It is very important that all of us stay informed and understand the many ramifications of change for clients.
Things are still looking very good in our area and 2018 should prove to be a banner year up and down the Northway. Local businesses are expanding, new employment opportunities abound, and the housing market is strong.