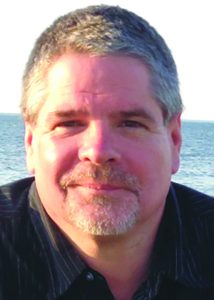 By Christine Graf
In 2021, an estimated 37 percent businesses were the target of ransomware—a type of malicious software designed to block access to a computer system until a sum of money is paid. 
The price tag for these worldwide attacks was a staggering $20 billion. The dollar amount is expected to reach $265 billion by 2031, experts say.
In order to combat ransomware and other cybersecurity attacks, the Federal Bureau of Investigation (FBI) has partnered with members of the private sector. Through a program called InfraGard, they work together to protect the country's critical infrastructure. 
Craig Stephenson, senior cybersecurity analyst at Tech II Business Services in Saratoga Springs, is a member of InfraGard. Tech II provides managed information technology services to small and medium sized businesses.
According to Stephenson, cyberattacks represent a clear and present danger to all companies regardless of size.
 "We are being inundated on a daily basis by bad actors from around the world. They are trying to steal the intellectual property from businesses or trying to get money from them. The FBI put together an unclassified video, and it's an eye opener on how China is specifically and systematically trying to attack the United States in regards to stealing intellectual property."
When it comes to ransomware, Stephenson said what he calls the "human firewall" is to blame for most attacks.