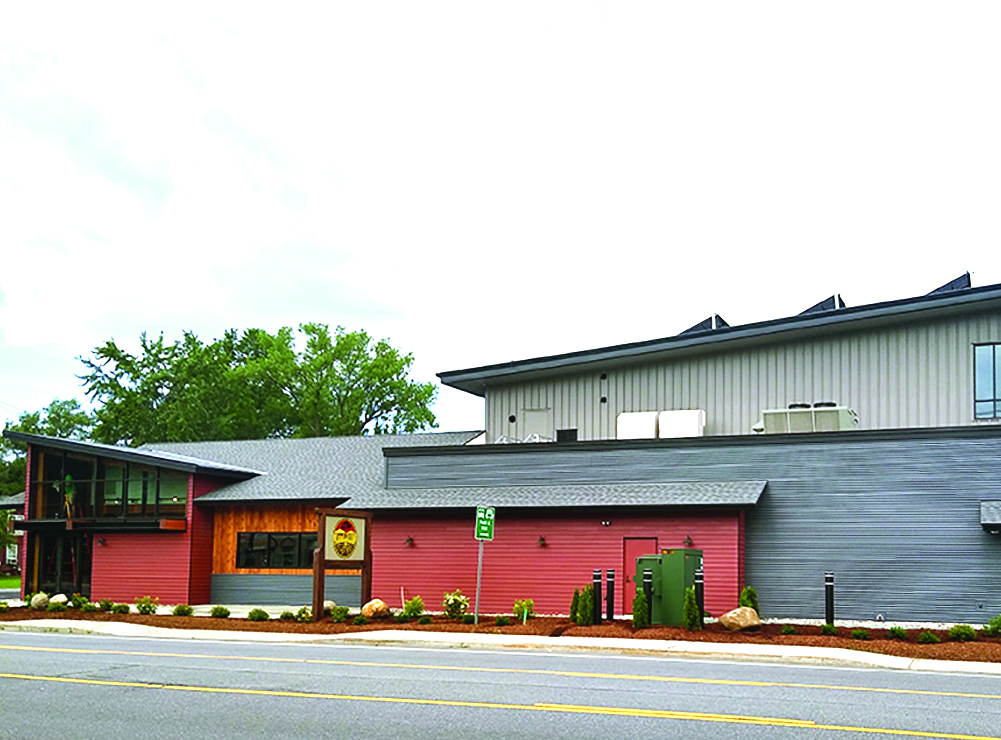 By Andrea Harwood Palmer
Common Roots Brewing Co. is open at its new, expanded facility at 58 Saratoga Ave. in South Glens Falls.
The 15,000-square-foot facility is on the site of the company's original brew house that was gutted by fire in March 2019. It is open seven days a week from noon to 8 p.m. for to-go sales only from the new taproom.
It will open with beer-to-go service and outdoor on-premise seating, as allowed by guidelines imposed during the COVID-19 pandemic.
A gastro pub-style menu will be rolled out with food to go.
Phinney Design Group in Saratoga Springs designed the structure. V&H Construction of Fort Edward built it.
Christian Weber founded the company with his father, Burt Weber, in 2014.
"We understand it's a destination spot for a lot of people," said Weber. "The experience of coming to Common Roots has always been really important to us. Right now, the only thing more important than the experienced and the culture, is safety. Safety is our number-one priority so our staff and customers have a safe and comfortable experience."
The facility has a restaurant with a state-of-the-art kitchen and wood-fired pizza oven, in addition to an expanded tap-room, conference room for events, four Tesla charging stations outside, an expanded biergarten with two fire pits.
With the re-opening, Common Roots has brought on new professional positions to the team. Dan Biddiscombe, former general manager of Downtown Social, joins the management team. Also added were Chris Grasso and Rich Wilson, both formerly of City Beer Hall, and Greg Hutchinson, formerly of Three Penny Taproom.