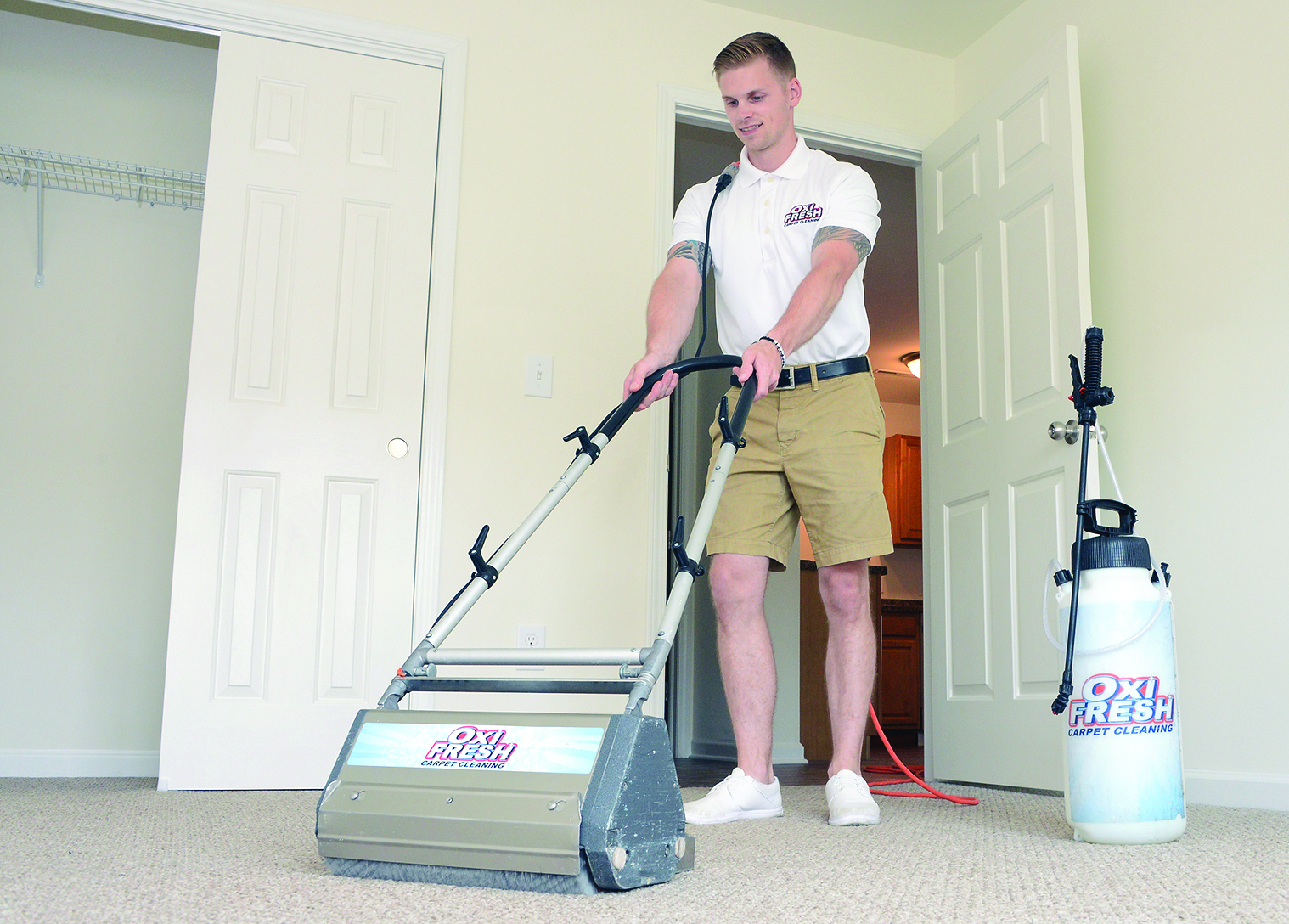 By Jill Nagy
OxiFresh Carpet Cleaning has a new owner, but he promises customers, "there will be no changes in your relationship with OxiFresh."
The only difference people will notice, said new owner Andrew Allen, is "when speaking to management you will now be working with me."
Allen was a technician and then manager with the company for three years. He began in 2017 as a technician. A year later, he was manager of operations.
While he worked his way up, Allen was also a student at SUNY Adirondack where he earned a business degree. He was simultaneously a full-time student and a full-time employee at OxiFresh.
This year, the employer offered to sell the franchise to him and he purchased it.
As a "neat freak, almost OCD," he said he is a natural for the carpet cleaning business. Furthermore, the company has "great customers" and "I like making people happy."
The company does residential and commercial cleaning of carpet, upholstery and floors. They also sell a hospital-grade disinfectant that, Allen said, will kill viruses in under five minutes—just spray and wipe.
Because of the COVID-19 pandemic, he always asks customers if they have been sick before going in to do a job. He wears a mask and gloves and tries to keep disinfected an area six feet around him.
The OxiFresh company is about 60 years old, Allen estimated. His franchise covers the territory from Queensbury to Albany.
For now, Allen is working on his own, out of his garage. Now that the COVID lockdown has opened up somewhat, he is looking to hire an assistant.
You can reach Allen at 518-812-4400 or by e-mail at Andrew.oxifreshocd@gmail.com.