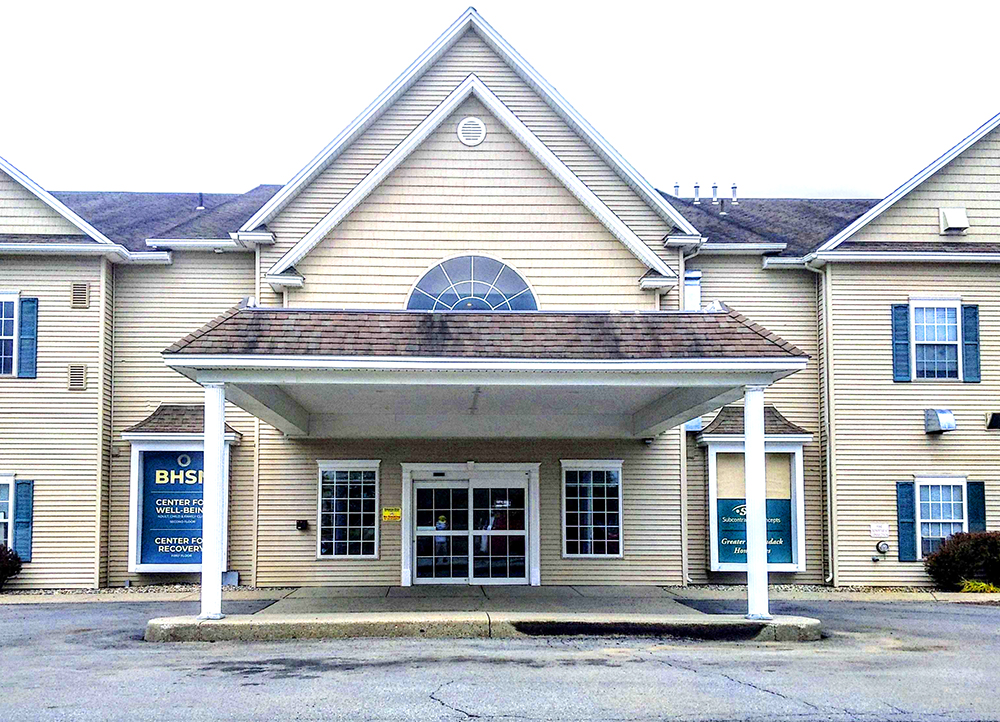 By Jill Nagy
Behavioral Health Services North has solidified its presence in Queensbury by purchasing the building it had been occupying as a tenant. 
The organization, based in Plattsburgh, took over the mental health and substance treatment services previously provided by Glens Falls Hospital.
Behavioral Services North became a sub-tenant in the offices the hospital had been renting. On July 30, they closed on the purchase of the 36,000-square-foot office building at 25 Willowbrook Road from developer Rich Schermerhorn. The purchase price was $2.85 million.
"We're really excited to be in Washington and Warren counties to serve a population in need of services," said David LePage, chief financial officer of Behavioral Sciences. 
Currently, they are serving approximately 1,400 clients in Washington and Warren counties and they have waiting lists for both mental health and substance abuse care, he added.  The COVID pandemic has "only made it worse," increasing the need for services.
Nearly half the current staff consists of people who were employed at the Glens Falls Hospital clinic. The rest of the 60-member staff are new hires.
The organization is relatively new to Queensbury. However, Behavioral Health Services North has been operating in Plattsburgh for 40 or 50 years, LePage estimated. He has been with the organization for 20 years and his office is still in Plattsburgh.
The clinic has an open access policy. That is, patients can walk in without a prior appointment. 
They will also be expanding care in local schools. LePage expects to have mental health counselors in about a dozen schools in the area. He explained that seeing a counselor in school has less of a stigma for a student than leaving school to go to a separate clinic. It is also less disruptive. "It fits into their day," he said.
The building itself did not need much in the way of renovation. It had been set up as a medical clinic and was a mental health outpatient facility before the current owners moved in. They share the building with Greater Adirondack Home Aid, a home health care service. 
LePage said that the operation is looking for another tenant to take over 5,000 square feet of space in the front of the building and plan to expand into other currently vacant space the building. 
The organization also has offices in Hudson Falls.
Its website is bhsn.org.