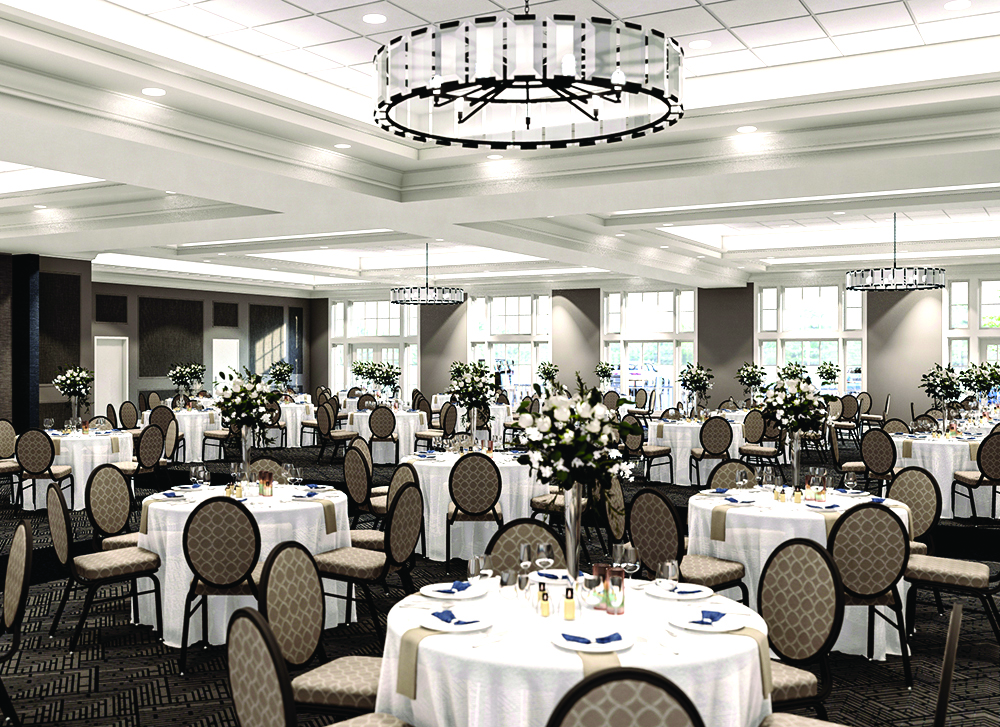 The Queensbury Hotel's brand-new Adirondack Ballroom expansion is set to open on July 21. 
Hotel officials said the space will be debuted at a ribbon cutting ceremony sponsored by the Adirondack Regional Chamber of Commerce and the Lake George Regional Chamber of Commerce. 
 The 5,200-square-foot expansion project includes a complete renovation and enlargement of the Adirondack Ballroom, update of the Warren Room, the addition of a patio space and a new state-of-the-art kitchen. 
The addition, with state-of-the-art kitchen facilities, is located to the right of the building's rear entrance,
The hotel is now booking weddings, conferences, meetings and events for the new spaces for later this year and beyond.
The Queensbury Hotel on Ridge Street in Glens Falls opened in 1926, and was built by the Glens Falls Hotel Corp. Inc.
The five-story building was intended to be Glens Falls' centerpiece hotel, and was originally proposed by the Glens Falls Chamber of Commerce in 1916.
Over the years, the hotel underwent a number of expansions and upgrades, including the addition of a 56-room annex in 1929, a new cocktail lounge in 1934, and new guest rooms in 1973. Perhaps the biggest change in the hotel's history took place in 1985 when an indoor pool, additional meeting rooms, and banquet facilities were added.