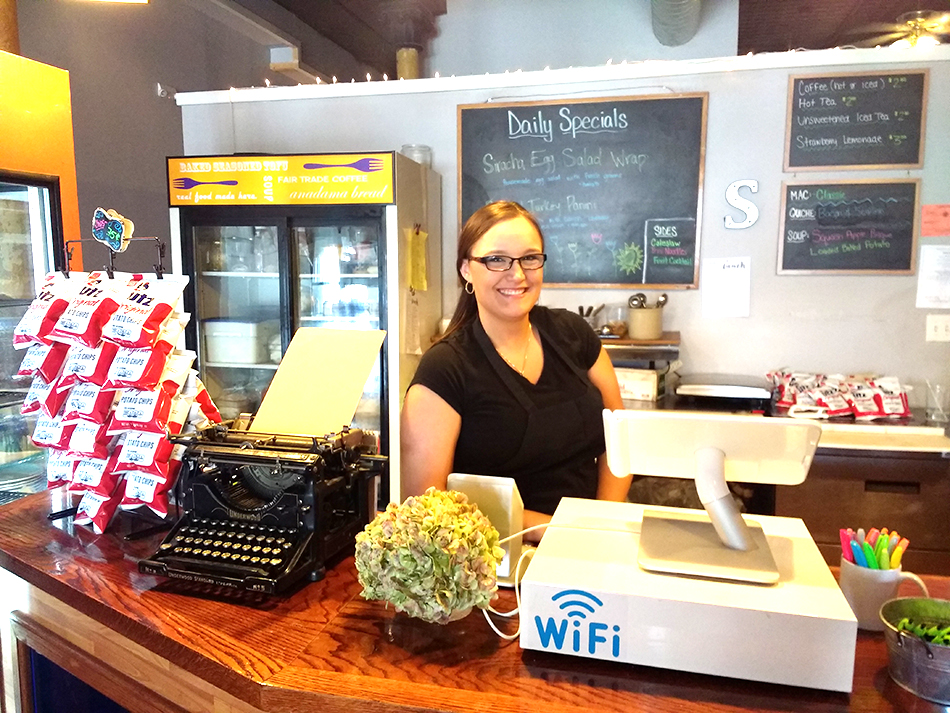 By Maureen Werther
Samantha's Café and catering company is about to welcome Elizabeth "Bea" Morin as its new owner. 
Samantha's is one of the area's longest-running catering companies and prides itself on offering "innovative foods made from scratch." 
Morin is taking over the reins from Samantha's previous owners, Jennifer Kraft and Elizabeth Wilcox, who have worked for the last seven years to expand the business. 
 "They decided they wanted to sell. They have other endeavors in mind and were ready to pass along the torch," said Morin. "After working with me for the last few years, they decided I was definitely the one." 
Morin, who is a self-confessed "foodie," comes from a large family where love of food and good home-cooking were a big part of growing up. Morin said she learned much of what she knows about cooking from her family.
A graduate of South Glens Falls High School, Morin worked at Ardee's in South Glens Falls and then at New Way Lunch in Queensbury before coming on board at Samantha's, first as a front-of-the-house employee and gradually taking on more responsibilities as manager and back-of-the-house assistant chef.
Wilcox will stay on as head chef in the kitchen and Morin will divide her time between the kitchen and the office, taking on the responsibilities of the daily operations. 
"I'm good at planning and organizing and once I get my feet wet, it will be great," said Morin. Kraft will remain on in a consulting capacity.
"I like to say that we are really like a chain link fence. We're not really separating," said Morin. "We all work very well together. We were friends before I became employed here and we bounce ideas off each other instead of just telling each other what to do. We understand what the other person is thinking."
Wilcox said she is thrilled to have Morin take over the business. "She has energy excitement and she's ready to take advantage of the position that we gotten the business in,"  she said. "We really expanded the business when we took over."
Morin's vision for Samantha's is to continue to grow its already flourishing catering and event business, while also expanding the café business. Some of her plans include expanding the café's summer hours, opening on Saturdays and perhaps being open one night a week with live entertainment as a draw. 
Currently, they are open Monday through Friday, 8 a.m. to 3 p.m.
Samantha's summer catering calendar is already filling up with weddings and graduation parties. During the other three seasons, they cater to a lot of local businesses and sales reps from a range of industries to provide corporate lunches. 
The team is currently planning a grand re-opening event, possibly as early as May, to celebrate Morin taking over the business. Morin said she is excited about the positive support she has received from customers.