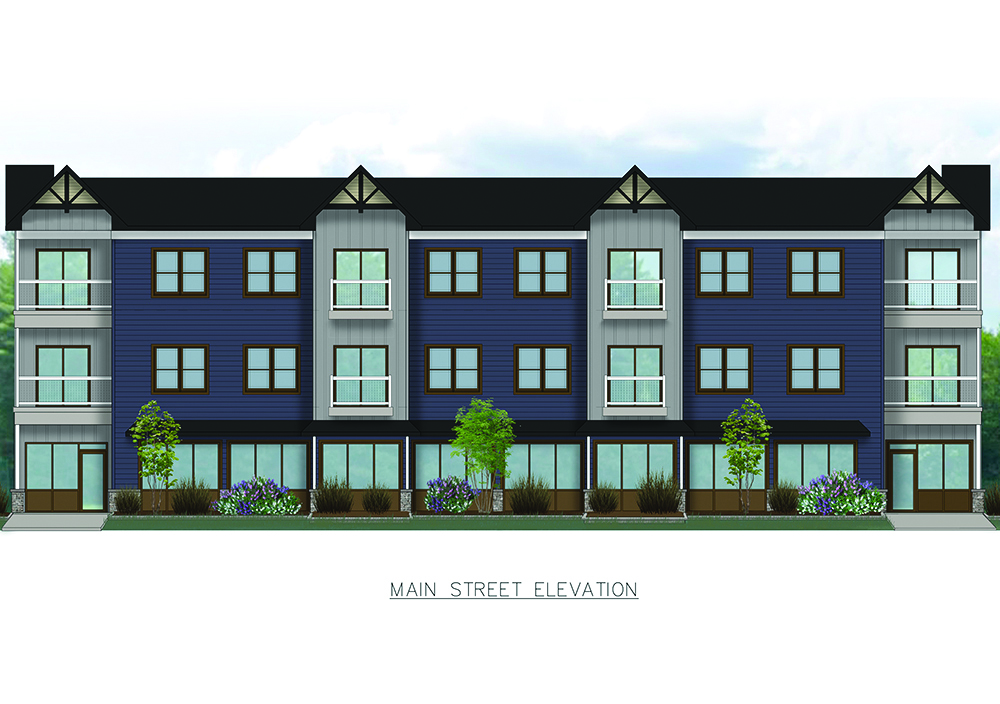 By Christine Graf
Foothills Builders, a family owned residential construction company, is pursuing plans to build a mixed-use building at 78-80 Main St. in Queensbury.
The company was established in 2013 by Joe Leuci and his father, also named Joe. Since that time, they have built close to 100 homes including two subdivisions in Queensbury and numerous homes in Corinth and Moreau. The proposed three-story building is located on the Northway Exit 18 corridor.
"We're excited to be what we hope will be the transformation of this corridor between Exit 18 and Glens Falls," said Leuci. "I think it would be huge for the area if that stretch can be developed."
If approved, the 25,000-square-foot building will include 7,000 square feet of leasable space on the ground floor. The space can be split up to accommodate at least four tenants, he said.
"We don't have any tenants because we haven't advertised yet, because we haven't been approved yet," said Leuci. "Once we begin construction, we are going to start that process."
The upper floors would contain a total of 20 one-bedroom apartments and four two-bedroom apartments. They will range in size from approximately 600 to 800 square feet.  One-bedroom apartments will have  small balconies, while the two-bedroom units will  have walk-out balconies.
"I think that having balconies built into the units is a nice feature," he said.  
Rents are likely to range from $1,100 to $1,600, but exact numbers have not been finalized for what Leuci describes as "high end" apartments. If all goes as planned, leasing could begin as early as next spring.
"We have another planning board meeting at the end of May, and I'm hoping within the next two planning board meetings that we will be approved," he said. "We are hoping to start construction this summer."
Construction is expected to take about a year, but the timeline is difficult to project due to ongoing supply chain shortages that builders have been grappling with for more than two years.
Foothills Builders is also seeking approval to build 77 townhouses on Ridge Road in Queensbury at the former Mead's Nursery and Garden Center. Doing so would require the property to be rezoned.