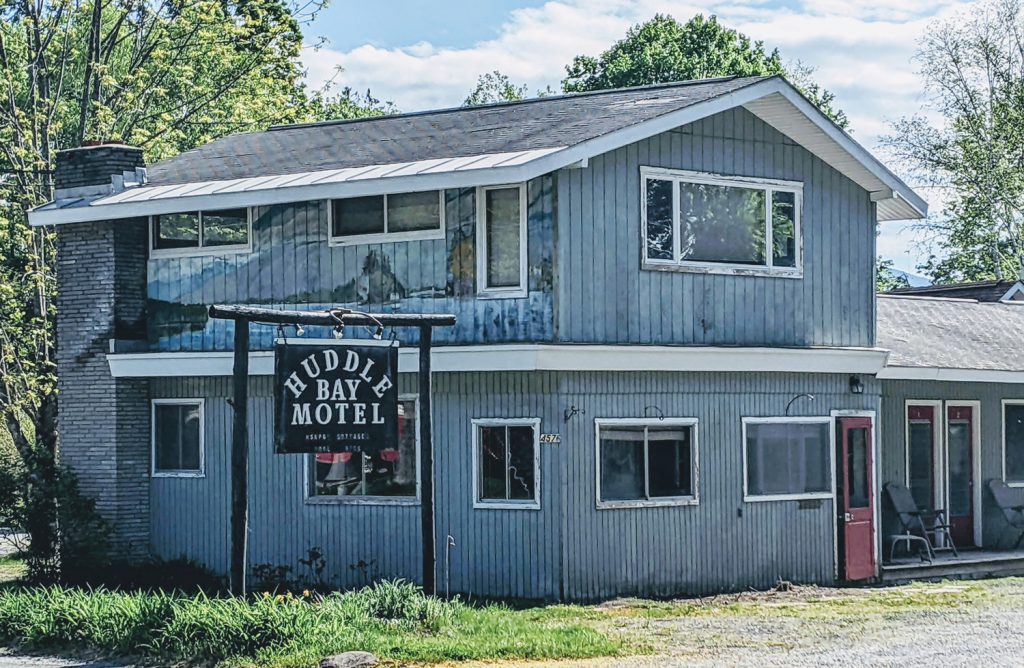 By Christine Graf  
Real estate investor and tech company entrepreneur Christopher Ramsey and his investment partners have purchased the Huddle Bay Motel and Cottages on Lake George.
Under the name Bolton Landing Beach Resort LLC, Ramsey and his partners purchased Huddle Bay Motel and Cottages for $900,000 on April 14.  The 13-unit 4576 Lakeshore Drive features cabins, motel rooms, and efficiencies.
 The Schenectady native and Siena College computer science graduate is the founder of Virtual Moving Technologies of Schenectady. His company provides moving companies with software that enables them to prepare virtual moving estimates. Virtual Moving Technologies has 150 employees throughout the country with 20 located in Schenectady. Ramsey also owns numerous rental properties in Albany, Schenectady, and Troy as well as 17 self-storage facilities.
According to Ramsey, town and village officials were accommodating throughout the entire purchase process.
"There are a lot of old motels in Lake George that are being demolished and converted into condos, and the Town of Lake George needs more short-term rentals," he said. "They rely on tourism to succeed, so one person that demolishes 35 units and builds a 20,000-square-foot house doesn't bring in much revenue for the town. The town and village of Lake George have been very helpful in pushing for short-term rentals. Any time that the town and village is on your side pushing for it, that's very helpful—as opposed to some other places where they work against you."
Bolton Landing Beach Resort LLC is also purchasing a second nearby property that has 26 cottages and cabins as well as a hotel. They expect to close on the property in early May. Both properties have beach rights and will have a total of six dock slips available. 
"We do property management with our long-term rentals and self-storage units, and this was the first opportunity that we've really seen to get into short-term rentals," said Ramsey. "Property management is all pretty much the same when you are talking about self-storage and long-term rentals, but the short-term rentals is something we haven't gotten into at all. This was a good opportunity for us."
The properties will undergo extensive renovations, and Ramsey plans to hire a general manager to run them. Renovations are being handled by contractors Jacob and Lucas Weaver. Huddle Bay renovations are expected to be completed by Memorial Day, and work on the second property will stretch into the summer. 
"They need a lot of work, so we will renovate both of them," said Ramsey. "The total purchase price of both is $1.8 million combined, and we will probably put another $1.3 million into renovations. We are going to redo everything soup to nuts."
Ramsey would like to acquire additional vacation properties in the coming years.
"I'm very bullish on Lake George, Saratoga Lake, and Sacandaga (the Great Sacandaga Lake)," he said. "Our plan will be to specifically expand on those lakes."