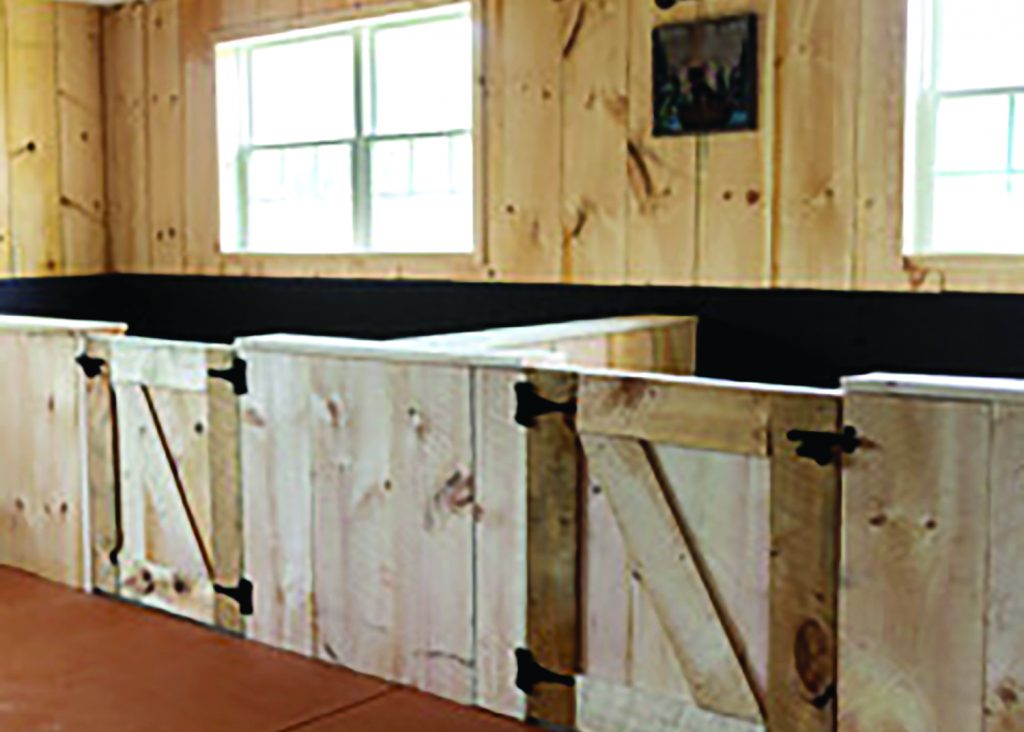 By Susan Elise Campbell
Laurie Bell has started a business that takes advantage of her love of animals and 32 acres of her family home at 61 Baldwin Corners on the border of Fort Ann and Kingsbury.
Faced with changes in her life and the opportunity to start a new career, the idea for Mountain View K-9 Retreat originally came from Bell's daughters.
"We are animal people," she said. "My daughters suggested dog boarding and day care and the property is zoned for just about any use."
While one daughter, Caitlin, works toward her RN degree, daughter Courtney is involved in the new venture.
The Bells believe pets are beloved members of a family and photo portraits are on their roster of services for boarders and non-boarders.
She said her daughter also pursued a marketing degree, and those skills are being used to advertise the business on social media. Bell is also studying to be a dog trainer so that the business can add training to its offerings.
The decision to open a dog retreat has proven timely in the days of COVID when "many people went out and adopted a puppy," prompting the need for training and for pet day care as parents went back to work, Bell said. 
She said there is no license or certification required to manage a dog day care or dog boarding. She has taken courses in dog behavior and pet care and completed an internship in those disciplines. With the industrial zoning in her neighborhood, there were no issues presenting the plans for the business and that the Town Board thought it a good idea.
She had to hire a contractor to draw up plans for a large new outbuilding and the renovations she would do to the basement of her large residence. Soon winter set in and in the spring Bell's project, like many others, faced materials shortages and delays. 
The basement space has wooden kennels that contain from one to several dogs, if  they come from the same family. There are also crates for crate-trained dogs and puppies and a large indoor play area.
Bell said she "worked hard to make the decorations very cozy and more like a home, with unpainted lumber and floor mats. It makes it easier for the dogs to acclimate quickly and everyone who comes in comments how comfortable it is."
Outside is plenty of room for supervised romp and play, an agility course, pools for cooling in the hot summer months, and future training classes. Other plans include leasing space in the smaller outbuilding to a groomer, she said. 
"We are up to the challenge as we build our brand and compete with the dog boarding franchises," Bell said.
Visit www.mountainviewk9retreat.com and Facebook for more information.