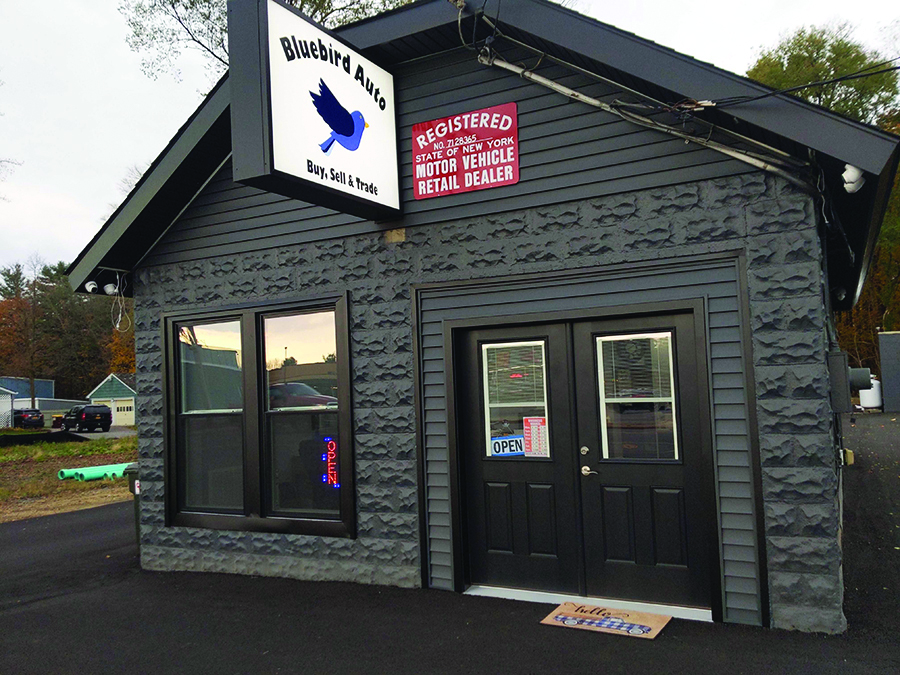 By Jennifer Farnsworth
Bill Maher, owner of Bluebird Auto, 134 Saratoga Ave., South Glens Falls, said he, his wife Tina, and his father William, have one goal: to sell quality pre-owned vehicles. 
Maher, who also runs Compton's Restaurant in Saratoga Springs, said he has always worked in some capacity in the auto industry. With the help of his wife, he decided it was time to open up his own business. 
"I was always working for others in the car business. My wife said, 'Why don't you try this on your own? So here we are. The people in the South Glens Falls community could not be nicer people. So easy to talk to. We are so happy to be doing business here," said Maher.
When Maher is not at Compton's he is at Bluebird. When he can't be there, his father works the lot. 
"My dad is there almost all the time, running the place, taking care of the buying and selling," said Maher.
Bluebird's Saratoga location used to be a hot dog restaurant.
"We basically had to gut the place and start all over. I credit my wife with the design and the decor. Besides the original brick, everything is new," said Maher.
Maher said getting inventory has been an ongoing challenge. 
"It is tough right now. Even finding used cars at auctions is really a challenge. I have had to look out of state. I actually have two cars coming in from Florida. We just have to hope that it eventually turns around," he said.
Despite the ups and downs of the industry, Maher said he and his family are committed to providing dependable service.
"I just want to be able to help people out by selling them a high-quality pre-owned vehicle," said Maher. 
Bluebird has a selection of cars, trucks and SUVs. They have competitive pricing and offer bank financing.
The business can be reached at 518-480-4099.