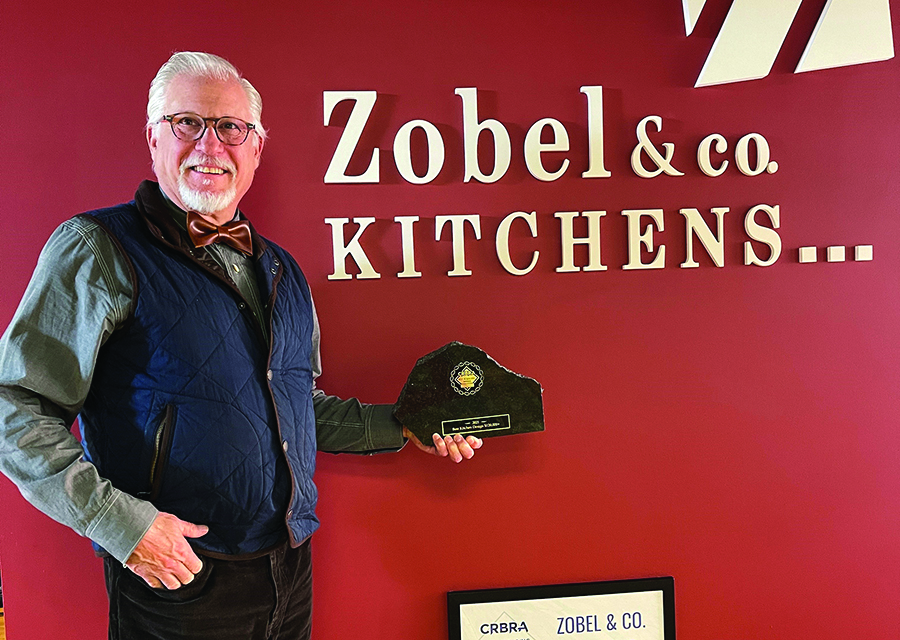 Zobel & Co. Kitchens, a custom kitchen design firm, received the Best Kitchen Design $120,000-plus award from the Capitol Region Builders and Remodelers Association (CRBRA) at the annual Best of Building Awards Night, held in November in Albany.   
The project recognized in the award was a renovation of an 1800s historic Victorian Farmhouse in Schuylerville.  
Typical of old houses, the existing kitchen was in a small room with limited storage, according to the company. By removing a long wall, owner/designer Arthur Zobel was able to create a large kitchen, complete with an expansive island, wine refrigerator, speed oven, wall oven, integrated refrigerator, dining area, and a hutch.
"Kitchens truly are the heart of the home. It's the room we spend the most time in, the room where we want family and friends to gather, where we work, laugh and create", said Zobel. "Transforming a kitchen to fit a family's lifestyle and personality is something I thoroughly enjoy doing."
The Best in Building Awards recognizes CRBRA members for their excellence and innovation in residential building, remodeling, design, marketing and more. The entries are judged by industry experts from out of state. The judges review the entries based on the criteria provided and are not able to see the company that submitted each entry and are able to be completely objective in their scoring.
Zobel & Co. Kitchens is located at 11 Broad St., Glens Falls, in the Union Square Building.  Its website is www.zobelandco.com.