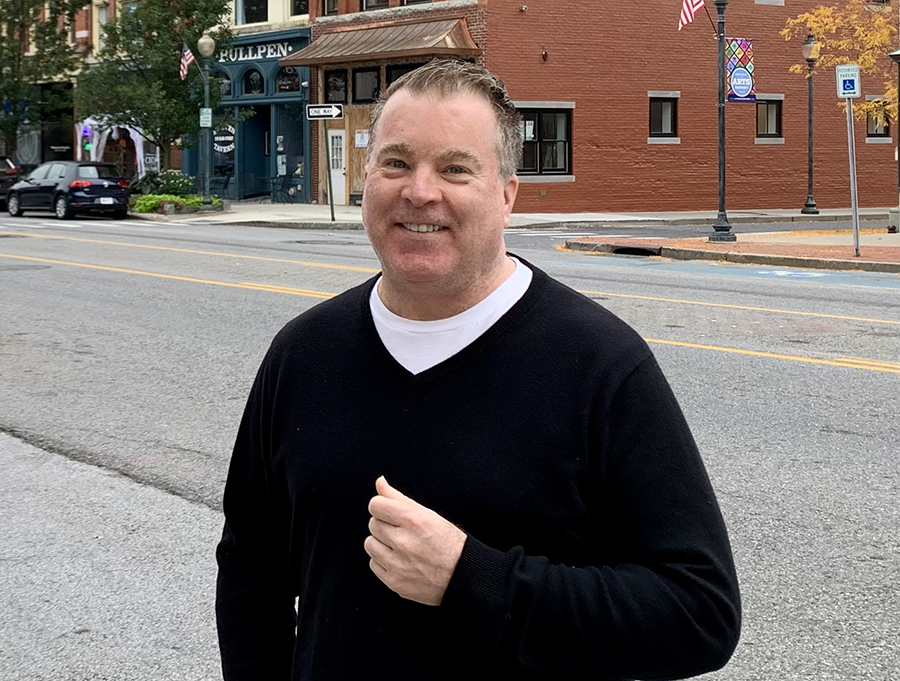 by Andrea Harwood Palmer
Michael Murray has launched Bailiwick Marketing, a digital marketing agency based in Glens Falls.
Murray is the owner and creative director. The firm officially opened its doors Oct. 29.
Bailiwick Marketing focuses on the website as the marketing base. Adjacent marketing avenues and concepts work in conjunction with the website, said Murray. However, the website should always be the home base.
"There's social media marketing, content marketing, email or list-building marketing – these three are the predominantly successful campaigns used in marketing, and they are all important. And to be successful, they're all tied together at the website. Because Bailiwick Marketing has such a strong background with all these facets of marketing, it just makes sense for the marketing and the website to go together," said Murray.
His  background and education is in architecture. As a self-described "technology geek", he shifted his career toward CAD management, customization and training for the computer-aided design software and processes utilized by architects. After finding himself burnt out, he pivoted toward marketing and web design.
Murray began building websites as a hobby to relax after a long day. In 2007, he got serious about it, taking on professional clients and exclusively focusing on web development and marketing for small businesses.
He was a professional camera man for a cross country motorcycle adventure documentary. He road his motorcycle across the U.S., entirely off-road. He filmed the entire thing, marketing the documentary and marketing efforts under his business Unseen Voice Productions. Following this project, Murray launched Motorrad Media, focusing on marketing and branding in the adventure motorcycle space until 2015. Motorrad is the German word for motorcycle.
Murray grew up in Greenwich, Ct. He spent 20 years in Boulder, Colo. In 2015, he decided to move back to his New England roots and rebrand his web development company. Simultaneously, a long-time friend asked Murray to assist in building a start-up company in Glens Falls. Murray was hesitant, but agreed.
What began as a short-term gig with a timeline of one year turned into what is now six years of living and working in Glens Falls. Murray continued developing websites for friends on the side.
When the COVID pandemic hit and then continued to dragged on, he decided it was time to revisit his original plans to bring his marketing and web development firm to Glens Falls. He decided on the name Bailiwick for the rebrand.
"I've always enjoyed the question, 'What's your bailiwick? What are you passionate about? What are you good at? What lights you up?' The reason that question is important in the marketing sense is that it helps position a company to showcase their strengths. A business isn't just about nuts and bolts and numbers. It's about the people behind it," said Murray.
"I often find that people are caught off guard by the question," said Murray. "They say, 'Well, I don't know'.' The truth is, they always know. They just haven't found a way to put it into words. I help them put it into words."
Murray worked with SideKick Creative to develop the logo for Bailiwick Marketing.
"I moved up to Glens Falls around five years ago. Of all the places I've lived across the country, Glens Falls is the place where I feel the most comfortable. It's the place where I've met the most people personally and professionally. It just has a good vibe up here," said Murray.
Bailiwick Marketing is based out of Glens Falls and works nationwide. The website is www.bailiwickmarketing.com. Michael Murray, Creative Director, can be reached at Michael@BailiwickMarketing.com and 518-290-1428.