The editors of Graphic Design USA have announced the winners of the American Graphic Design Awards for 2021, among those a graphic design and marketing consultant from Queensbury.
Jake Van Ness of Graphic Precision won for the design created for Simon's Heating & Cooling, also of Queensbury. The design created was a direct mail piece specifically used for Every Door Direct Mail and was created to list the services provided by Simon's. Working with the client, it was decided on to make the design resemble a pizza menu with the services listed as "entrees" and the add-ons available listed as "appetizers."
"It is wonderful to be recognized by peers in the graphic design industry and to specifically have this unique design in the spotlight on a national stage," said Van Ness.
Graphic Precision is an independent graphic design and marketing consulting business created in 2007 and Van Ness has over 20 years of experience in the graphic design, printing and marketing industries. His business specializes in graphic design for print including direct mail, stationery, publication design, marketing collateral, package design and branding.
* * *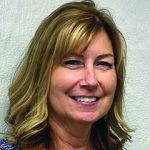 Associates of Glens Falls Insurance announced the hiring of its newest commercial lines account manager, Lisa DeWitt.
Mrs. DeWitt holds a New York state insurance agents' license and has been an active member of our local insurance community for over 30 years, in a variety of commercial insurance roles.
She has also earned the Certified Insurance Service Representative (CISR) designation.
Mrs. DeWitt lives in Fort Ann.
* * *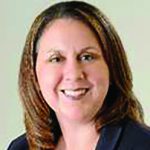 Glens Falls National Bank and Trust Co. announced that Kristi Manning has been promoted to regional operations manager for the Adirondack Region.
In her new role, Manning will be responsible for overseeing and implementing operational procedures and controls for 14 offices located throughout Warren, Essex and Clinton counties with the goal of delivering a great Customer Experience.
She joined Glens Falls National Bank in 2003 as a travelling teller and most recently was branch manager of the Exit 18 office.
Manning is involved in the community as treasurer of South Queensbury Volunteer Fire Company and Auxiliary and serves as co-captain for the bank's Walk to End Alzheimer's team.
She grew up and lives in South Glens Falls.
* * *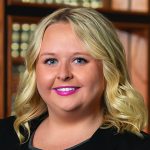 Whiteman Osterman & Hanna LLP announced that Jennifer Thomas has joined the firm as an associate.
Thomas obtained her Juris Doctorate from St. John's University School of Law and her undergraduate degree from Siena College. 
Prior to joining the firm, Thomas was an associate with Wollmuth Maher and Deutsch in New York City where she focused her practice on complex commercial litigation and arbitration in both State and federal court. 
Previously, she was a judicial intern for the Hon. Debra Freeman, United States magistrate judge for the Southern District of New York.  Additionally, Thomas was a legal intern with the Securities and Exchange Commission in New York City. 
Thomas joins the Firm's Litigation and Appeals Group.
* * *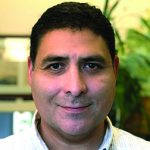 The Adirondack Council has welcomed back Raul "Rocci" Aguirre after an eight-month absence, noting that the former conservation director will now assume the role of deputy director for the environmental organization.
Aguirre had left the council in January to take on the role of executive director of advocacy, policy, and science at Scenic Hudson, based in Poughkeepsie. After eight months at the Hudson Valley organization, a combination of family and personal circumstances led Aguirre and his family back to the Adirondacks.
The Adirondack Council's previous deputy director, Diane W. Fish, retired from the staff in February and joined the council's board of directors in July.
Aguirre will be focused on improving organizational capacity and strategic planning efforts, among other efforts as the council embarks on a new phase of growth and engagement on key environmental issues.