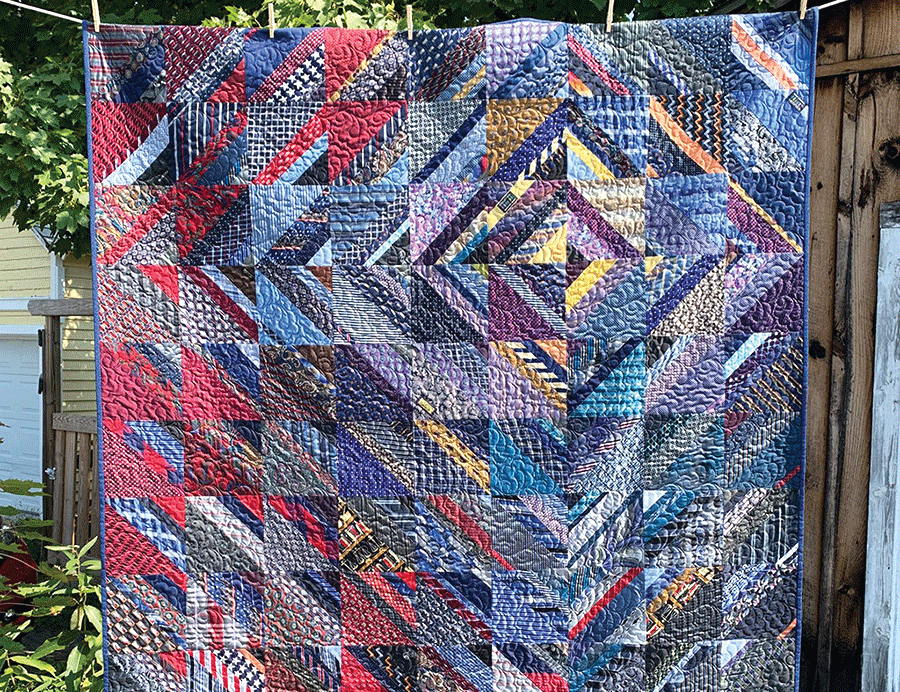 By Susan Elise Campbell
Black Sheep Quilts LLC founder Adam Hoffman, turned a passion for fabric art into the business of crafting custom quilts for gifts and occasions of all kinds.
Hoffman grew up in Pennsylvania Dutch country, where one could be accustomed to seeing quilts hanging out on the line and where people go to purchase hand-made items, he said.
His great grandmother was a quilter, but he didn't put needle to cloth until 2020 making patchwork corduroys for himself. He enjoyed making baby quilts and bedding as gifts. But it was the popularity of his original t-shirt designs that people took interest in. He wore some of the designs while tending bar and people started to inquire about them.
"My shirt was a conversation starter and that is good for a bartender," he said.
Hoffman began to make shirts with logos, faces of band members, and other custom designs for clients. Then New York non-essential businesses went on pause because of the pandemic and Hoffman's career as a bartender came to an end.