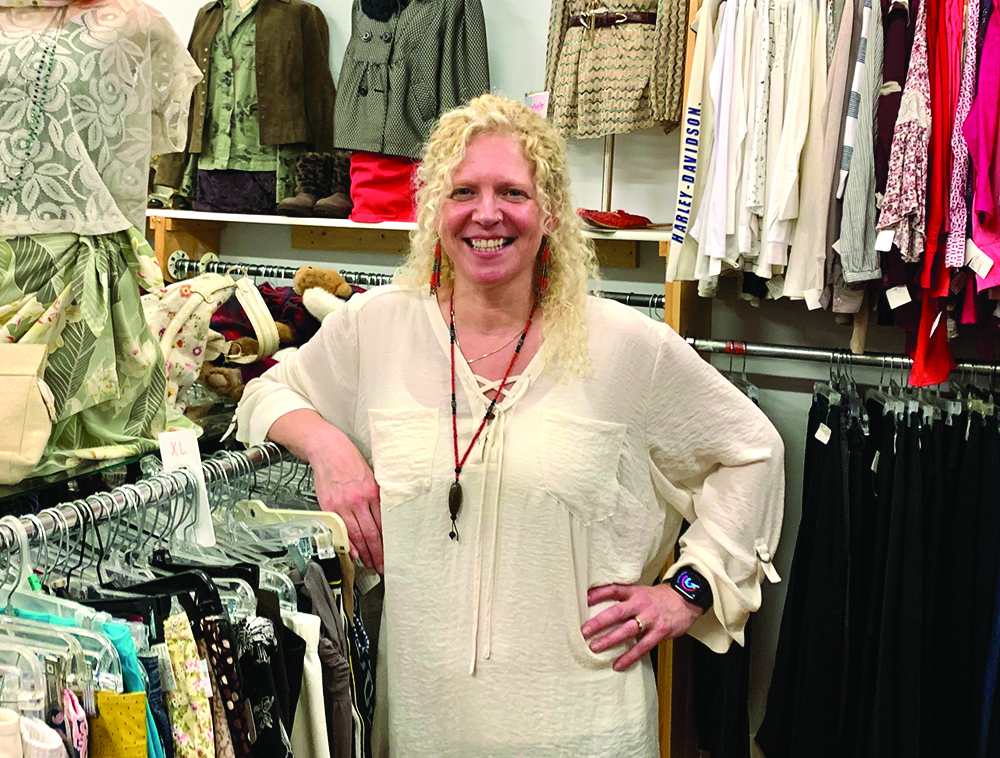 By Andrea Harwood Palmer
Finders Keepers Consignments in downtown Glens Falls has expanded and opened a second location in the Outlets at Lake George.
The second location is at 1444 Route 9, along the Million Dollar Half Mile.
Kyleen Wade opened her business in Glens Falls some 15 years ago. Her shop there is located at 206 Glen St.
Laura Khols, daughter of outlet owner Dave Kenny, called Wade in December of last year and asked her if she would be interested in moving to the Outlets. Wade declined, not wanting to pack up and move her store.
"Then Laura called me back and said, 'What if you expanded your business?' That's when it became more enticing to me," said Wade.
She had a soft opening for her new store in early March, just before the state ordered businesses to close due to the coronavirus pandemic.
"I knew I was going to open back up. I just knew. I wasn't nervous about that," said Wade. "I didn't have to buy product. People bring their product to me. I already had product in the store."
Wade stocks higher-end consignment items such as Prada, Louis Vuitton and other designer labels at the outlet location. She also maintains a strong eBay and PoshMark presence on the internet with the designer brands she consigns.
"There's a lot of excitement around the new store. My customers are excited and proud. They've seen the business start at the tiny location on Ridge Street so many years ago, to here (Glen Street) and onto an additional store. It's good. It's the natural progression of a successful business," said Wade.
Wade recently hired two additional employees.
Finders Keepers is accepting summer clothing such as shorts, capris, tank tops and T-shirts. Winter items are deeply discounted and the store is well stocked with summer clothing. Wade also does estate sales, closet cleanouts and liquidations.
"I feel like the luckiest girl in the world, to be able to come back and open up my store. My customers were all waiting for me. I'm so thankful to this community and the people who trust me with their personal belongings," said Wade.
The outlet location is open Friday through Sunday, 10 a.m. to 6 p.m. Hours will expand later in the summer, when the rest of the outlet stores begin to open up, she said.
The downtown Glens Falls location is open seven days a week, 10 a.m. to 6 p.m.