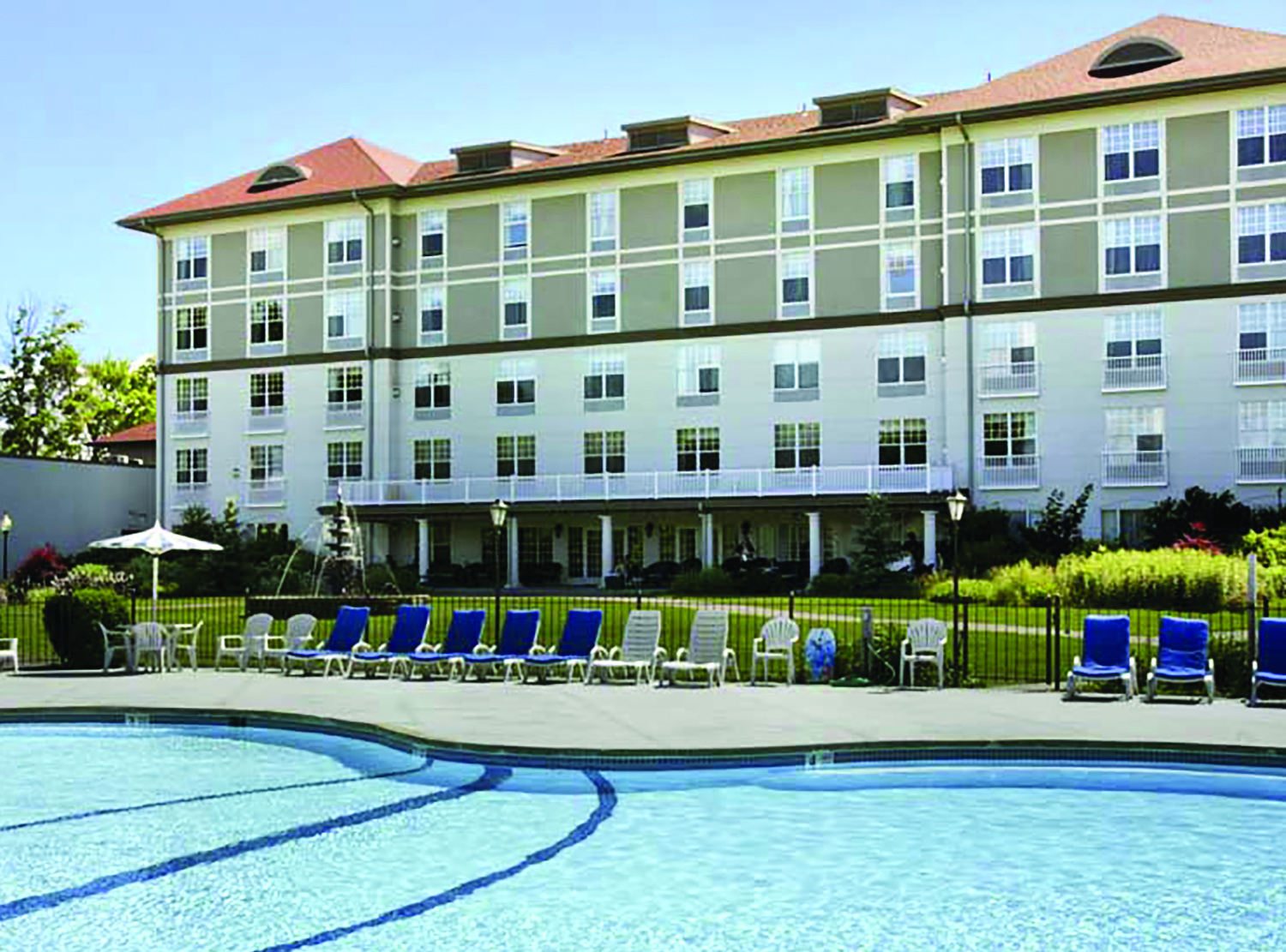 The oldest resort on Lake George, the Fort William Henry Hotel, opened for business in May for its 165th season.
"Since before the Civil War, people have come to the southern end of Lake George for rest and relaxation, warm hospitality, fresh air, swimming, boating and hiking in our beautiful mountains,'' said Sam Luciano, president of the Fort William Henry Corp. "Because the world has changed, things will look a little different this year. But our long tradition of Adirondack hospitality, taking care of our guests and looking out for their wellbeing and that of our staff and community, will be more visible than ever before.''
This year, the focus at Fort William Henry will be protecting the health of its staff, guests and community, Luciano said. The hotel has adopted rigorous standards of sanitation informed by the guidelines of the federal Centers for Disease Control and Prevention, the state Department of Health and leading hoteliers.
Hospital-grade disinfectants and ultraviolet light are being used to clean and disinfect rooms and public areas, according to the company. Indoor and outdoor seating areas have been adjusted to increase space between parties. Hotel employees have their temperature checked before each shift and are asked about their health status. Hand sanitizer is available at every turn.
Hotel employees wear face coverings indoors at all times and outdoors when social distance can't be maintained, the company said. All commonly touched surfaces, including credit card machines, keys, ice machines, the front desk, railings and door handles, luggage carts, elevator buttons and all counters and surfaces, will be cleaned frequently.
"We will ask all of our guests to wear face masks in public, and when we remind them to maintain social distances, we'll be doing so to protect them and each other,'' said Luciano. "Protecting the health of our employees, our community and our guests is a responsibility we all share. We can all help keep each other healthy.''
After its opening in 1855, with a view of the southern end of Lake George and surrounding mountains, the Fort William Henry Hotel became one of the largest and most famous lakeside resorts in the country, known for its daily entertainment, fine cuisine, and proximity to swimming, boating and hiking, the company said.
According to Fort William Henry Corp., it welcomed President Ulysses Grant and generals W.T. Sherman and Philip Sheridan. Also, 12-year-old Theodore Roosevelt came with his family to Lake George in 1871 and stayed at the Fort William Henry Hotel.
The company said local grocery, liquor stores, pharmacies and retailers are open. Local breweries are selling beer for pickup, and farmers' markets are overflowing with fresh local plants and vegetables.
For more information, visit www.fortwilliamhenry.com.