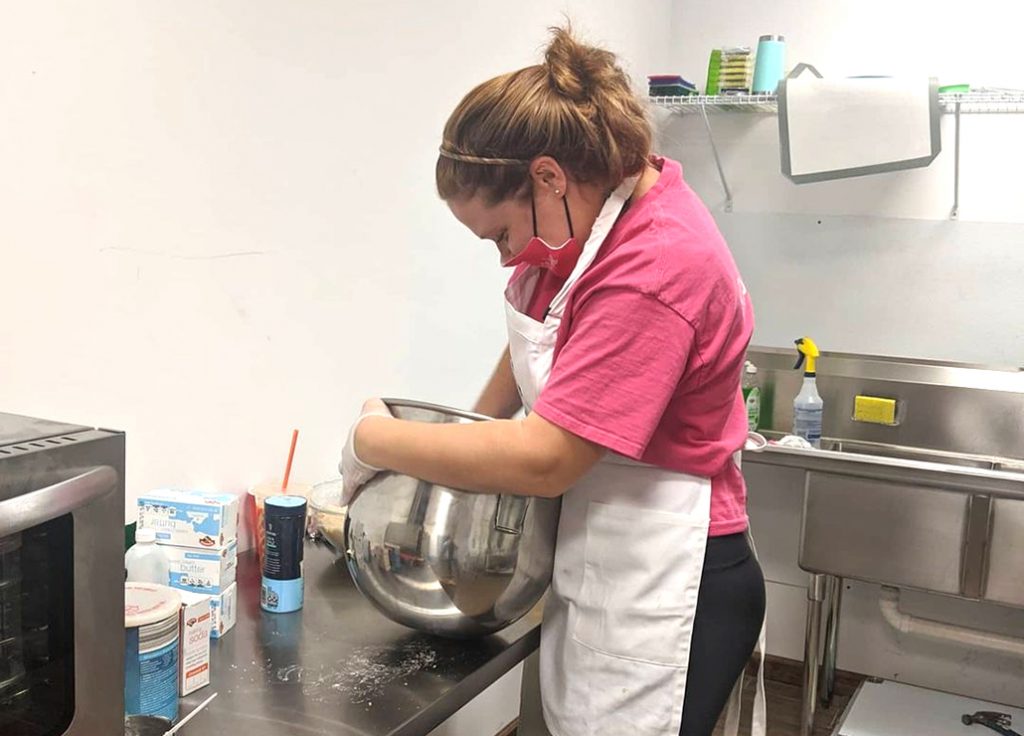 By Susan Elise Campbell
A new cookie shop, Abby's Cookie Jar, opened in October at 128 Glen St. in Glens Falls.
Owner Ashley Kopf said during the first weekend "we had a hard time keeping up with inventory… Many were curious about the new store front."
When she was a little girl, Kopf watched her grandmother bake. Ultimately, she went into education, taught music for three years, then completed a master's degree. Kopf was cooking out of her home kitchen when she decided to take specialty cookies to the next level.
The space at 128 Glen St. fit their budget, she said. It had been a cell phone store previously and not equipped with anything for baking batches of cookies or pastries.
Kopf said her husband is a handyman so he did much of the renovating by himself.
"We did hire a local plumber to install a three-way sink to wash, rinse and sanitize," she said. "Fortunately no walls needed to be moved and we worked together on the decorating."
The shop has different flavor offerings, but the signature cookie is a vanilla dough with the texture of shortbread and topped with vanilla-lemon royal icing.
"It's not crumbly and it's not crispy," Kopf said. "It is a perfect, evenly baked cookie."
That type of baking is good for creating logos, custom designs and specialty orders Kopf said she enjoys working with clients to personalize their cookies.
"The custom process is a ton of fun," she said. "My favorite is when the client isn't sure about what they want."
Kopf faced some challenges starting a company in the time of COVID-19.
"Deliveries were delayed and some items went out of stock, pushing back the opening," she said. "I thought I could open Oct. 3, But I needed more time."
"A lot of people In the community were pulling for us," she said. The closing of school for a time because of the coronavirus also helped.
Abby's Cookie Jar has a current maximum seating capacity of 19.
"Once we have a steady stream of dough ready to roll, we would like to do custom cakes, too," she said.
The company can be found on Facebook.