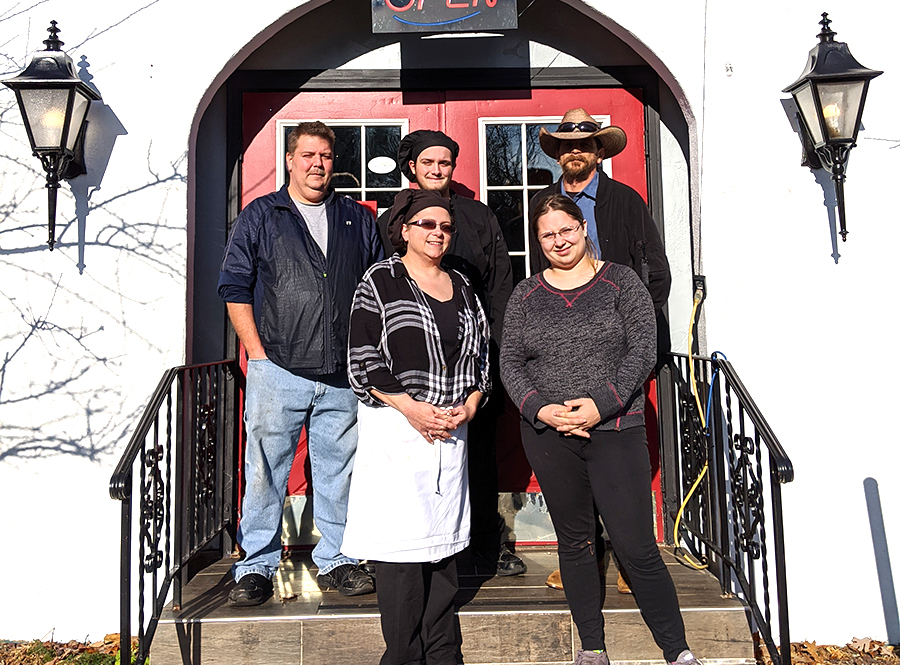 By Jill Nagy
Homestyle food, made from scratch and priced to accommodate young families, is on the menu at XII Sporks, a new restaurant at 462 Canada St. in Lake George.
"XII" is the Roman numeral 12. It was chosen because there were originally 12 family members involved in the business. Some dropped out, but the name stuck. A spork is an eating utensil that combines the bowl of a spoon with the tines of a fork.
The restaurant opened on Oct. 12, the beginning of a slow season on Lake George, "a good time to open and learn," according to Misty Feulner, one of the owners.
They plan to be open rear-round, every day but Wednesday.
"It's our dream," Feulner said, explaining that, "ever since I was little" she wanted to own and operate a restaurant.