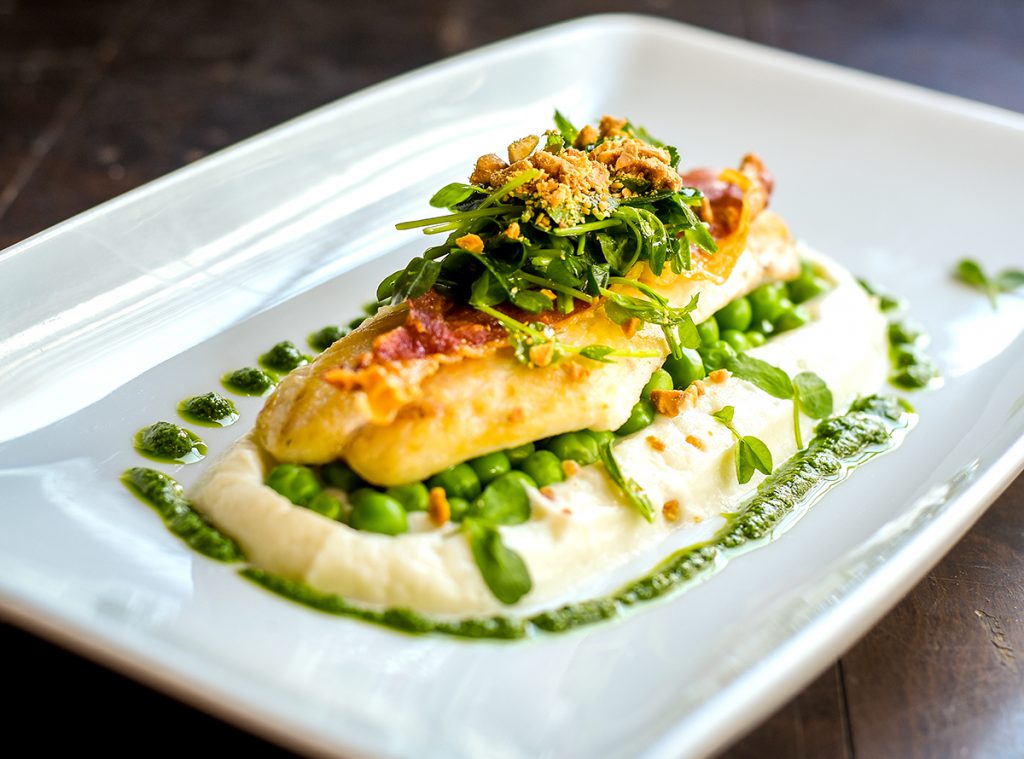 By Andrea Harwood Palmer
Radici Kitchen & Bar is a new restaurant on Ridge Street in Glens Falls.
Carly Mankouski and business partner Mike Graney co-own the business at 26 Ridge St. Mankouski's life partner, Brian Bowden, will be the executive chef.
The menu features handmade pastas, house-butchered whole fish, snacks and small plates, several salads and larger entree courses.
Bowden said everything is handmade, in-house, and as locally sourced and as seasonal as possible. "We don't even have a freezer in this space, so it will all be done fresh, and daily."
"We have 14 craft beer lines on tap, and an approachable, but interesting, wine list. We just hired a bar manager with experience up and down the east coast. He's going to create some stunning craft cocktails," he said.
Bowden, originally from Troy, has worked in the Saratoga and Albany area for most of his life.
"I have over 30 years of experience in the Capital Region and abroad. I was a chef in the Caribbean for about a year, at a place called Saratoga, of all things. I have a pretty extensive and well travelled history," said Bowden.
He was executive chef at Sperry's for a couple of years. He was the chef at the former Javier's in Saratoga Springs, Creole and the Ginger Man in Albany. He oversaw several other restaurants in the Capital Region.
Mankouski had been looking at different spaces to open a restaurant, including the Look TV building on Putnam Place.
"A friend of mine, who also worked for me at different restaurants in Saratoga, had been posting that they were opening a restaurant here, then the deal fell through," said Bowden. "When that happened, we approached the building owner to discuss negotiating a deal for us to get in—for me to be the chef and for Carly to be the owner."
"I keep saying this is the perfect spot," said Bowden. "Almost every day, someone will knock on the door, peek their head in and say how excited they are that something is going on here. We're receiving a lot of phone calls already asking for reservations. It's all very exciting."
The website is radicikitchen.com. Reservations are taken by phone only at 518-804-1007.