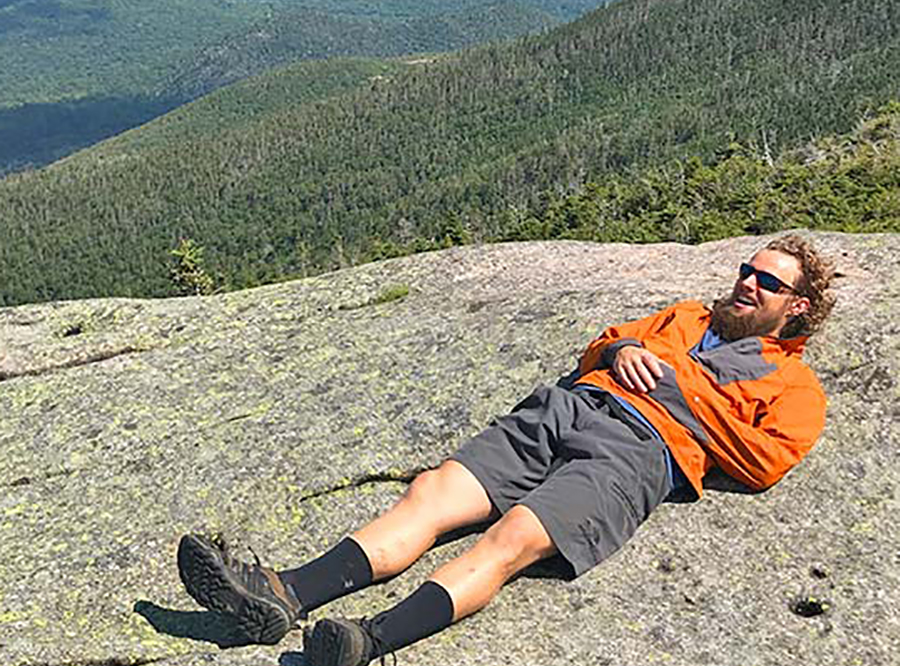 By Jennifer Farnsworth
Jackson Donnelly remembers when his love of hiking began. As a Lake George native, he said as a child taking hikes with his dad ignited his love and appreciation for the outdoors.
Today he is taking his connection to nature and turning it into a business called Hike With Jackson. He says anyone can learn the art of hiking and can do so in the beauty of the North Country.
"I'm excited to show others all the beauty of the Adirondacks that is right here in our backyard," said Donnelly.
Hike With Jackson offers 20- to 30-minute hikes, half day hikes and full day hikes.
Donnelly is an accomplished hiker, including having ADK 46er on his resume, a title that stands for having completed hikes at the 46 peaks in the Adirondacks. He began those hikes while he was a freshman in high school. As a student at the University of Buffalo, he felt a noticeable void, not being out on the trails.
He relocated after his time in Buffalo, deciding to check out the mountains in Colorado.
"I became certified as a wilderness first responder and participated in an avalanche safety course," said Donnelly.
Today in Lake George, those courses have helped Donnelly open his business.
"I am basically able to provide experiences in my natural playground of the peaks of the Lake George basin," said Donnelly.
Donnelly said he has been waiting tables at a local restaurant since moving back and was able to talk with customers about the need for a hiking service. He finally decided to make it a reality, opening up Hike with Jackson.
The hikes, he explains, give people the opportunity to optimize the experience with a guide who can work with people of different experience levels and fitness. Safety is also a component.
"I know the terrain and therefore can find safe routes for every level of hiker," said Donnelly.
Donnelly offers family friendly hikes, group hikes and treks in all seasons and weather. He is also able to share regional history and information about the area. As he grows the business, he will learn more about what people are interested in and will be able to adapt his services.
Hikes can be booked at his website, hikewithjackson.com, or by calling 518-791-1528.