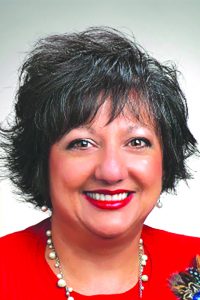 By Christine Graf
Before owning her own company, Rose Miller worked in human resources for companies of all sizes. Around 2005, she began to seriously consider the idea of opening her own human resources consulting business.
"You have to do a scout model. Always be prepared and get as many facts as you can," she said.
Her research revealed that the number-one failure point for HR professionals who went out on their own was loneliness and isolation. A self-described people person, Miller found that concerning.
"I saw myself quickly becoming dissatisfied with working out of my house," she said. "I also knew that one of my strengths is building great teams. I knew I didn't want to work all by myself. I wanted to build a company."
Her first step was to create a business plan. According to Miller, it is essential for anyone who is thinking about starting their own business.
"So many entrepreneurs don't write a business plan, but you really need to sit down and go through a professional business plan because it makes you formulize things and delve into areas that you may not be strong at. To put it in writing is an amazing exercise."
While working on her business plan in 2005, she attended a chamber of commerce meeting and was seated with the managing partner from a local CPA firm. After learning that his firm was interested in starting an HR consulting practice, she told him that he had found the person to run it.
Miller was hired to run the consulting firm, and four year later purchased the business and named it Pinnacle HR. Since that time, her staff has grown from five to 30 employees.
"It's been steadily growing every single year," she said. "We tapped into a need in the area, and I think that's critical that an entrepreneur understand their target market and understand it well."
And recently, Miller sold her company to GTM Payroll Services of Clifton Park. Her staff will be relocating from their office in Albany to 9 Executive Park Drive in Clifton Park. Miller will serve as senior director of strategic relationships for the newly formed GTM Pinnacle HR.
Pinnacle's target market is small and medium-sized companies that do not have their own HR departments. According to Miller, regardless of size, all companies have the same HR needs.
"I built a model that brings HR best practices and models to any size company," she said. "Our tagline to these companies is that you can have the same things that a big company has in human resources but in a scalable and flexible way. There was a major need for outsourced HR which is our biggest revenue source. The region is so plentiful in these small and medium sized businesses."
Six years ago, Pinnacle HR launched what has become a very successful leave of absence division that serves clients throughout the country. That arm of the business also works with large companies with their own HR departments.
"When they operate in multi-states, it becomes very complex to administer all of the different forms of leave. Every state is so different," she said. "Large companies outsource just that piece."
According to Miller, her firm has been especially busy during the COVID-19 pandemic.
"The only silver lining of COVID was the awareness of how important an HR function is in an organization. During the pandemic, they weren't calling their finance people. They were calling their HR people. They needed to know what the laws are. Who to lay off. Who to keep. For us, the awareness of how critical it is to have HR professionals in the mix to guide them through this quagmire has been a big boost for the HR profession."
After being recognized as one of the fastest growing companies in the region for multiple years, Miller began receiving inquiries regarding selling her business.
"I've always kept an open mind because I think opportunities arise when you keep yourself open," she said. "I did a lot of talking. I do practice what I preach, and what I see as a failure point for mergers and acquisitions is not having culture align. So, I looked at all of these suitors with that in mind. Did their core values match up with mine?"
After considering multiple offers, Miller decided to sell her company to Guy Maddalone at GTM Payroll Services.
Miller said she has no plans of retiring any time soon. "I'm still having a lot of fun serving our clients, and I have an amazing team of HR pros."