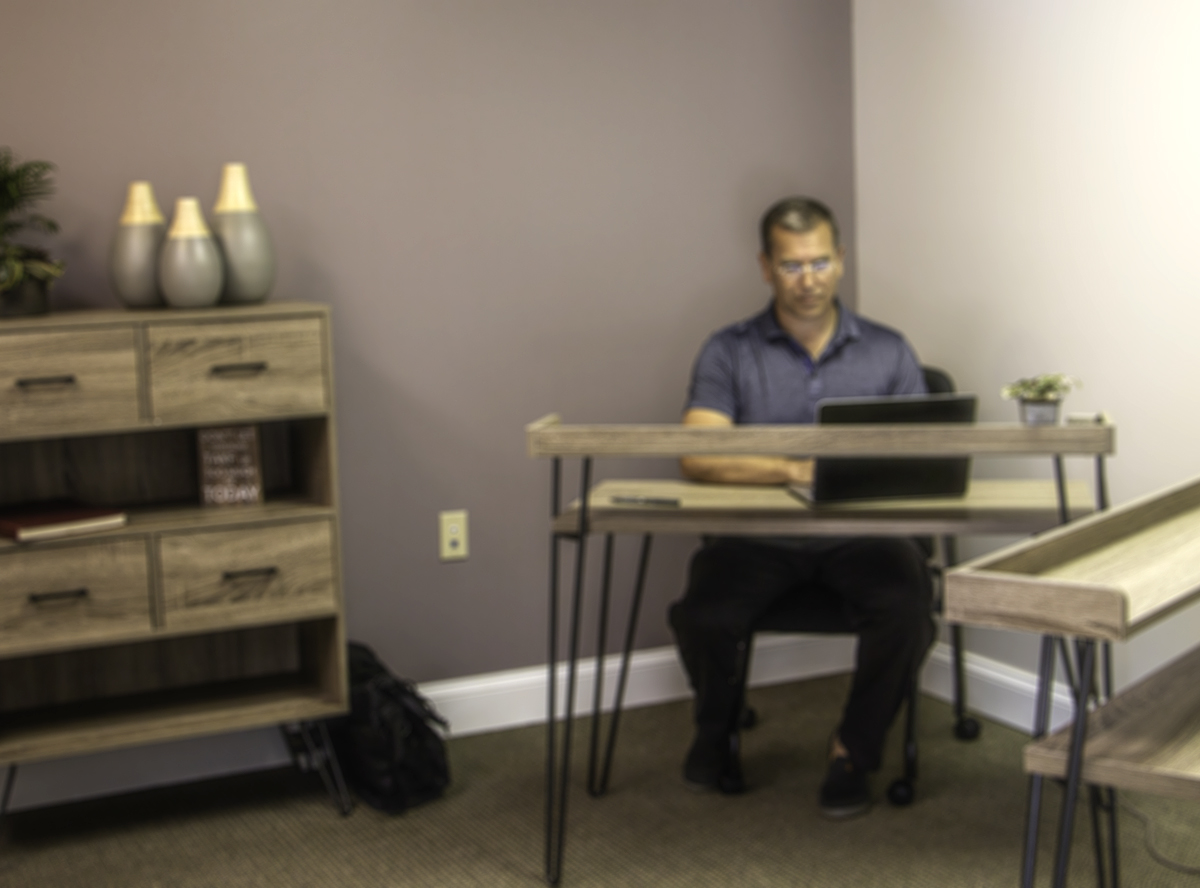 By Maureen Werther
According to the 2018 Global Coworking Survey, a total of 1.7 million people will work in more than 19,000 co-working spaces by the end of 2018.  Twenty-nine percent of those 19,000 spaces opened in the last year alone. Those statistics can only be good news for the growing number of local office spaces available to entrepreneurs and corporations who want to utilize shared spaces for their staff. 
The other trend being seen by analysts is a shift to more expanded work areas, with the average co-working space expanding their areas by about 70 percent. In addition, operators of existing co-work spaces are opening new locations to accommodate their growing clientele base and cement loyalty with their members.
According to Global Coworking Survey, "The expansion plans are based on overall optimistic estimations that haven't changed compared to the previous year. Four out of five co-working spaces expect member numbers to grow, and almost as many expect higher profits. Overall, more operators of co-working spaces are optimistic about the future."
Other trends being tracked in the burgeoning industry are a focus on "niche" spaces that will attract like-minded entrepreneurs and give them more opportunities to expand their enterprises through a collaborative working environment. As the co-work space industry expands to accommodate more mainstream workers and corporations, the "loyalty factor" is also on the increase. According to the survey, 75 percent of members are expressing greater loyalty to their preferred co-work space and show little inclination to "office hop" from one space to another.
As Warren and Washington counties  become increasingly more hospitable to new businesses and entrepreneurs, that market is also beginning to enjoy the trend toward shared co-working spaces. 
The recent $10 million awarded by the state to the City of Glens Falls will continue to attract small and medium-sized businesses —even larger corporations looking to establish a footprint in the region. For them, co-working spaces can be a convenient solution to the challenges of expansion and they will offer more employment opportunities locally for people looking to join some of these larger companies without having to re-locate. 
By expanding into "satellite" office spaces, companies can grow their presence with minimum costs. The additional benefit of moving their staff into commercial spaces that already have business infrastructures in place represents an additional cost savings and improves their bottom line.
First-time business owner Christy Alexander is banking on these trends continuing, with the opening of WorkSmart at 3 Warren St. in Glens Falls. 
Alexander is a budding entrepreneur and the idea to open WorkSmart grew out of her own search for a productive and professional space to get work done. 
"I have personally experienced the countless benefits of individuals coming together to share skills, resources and ideas, creating synergy," she said.
Alexander said "a shift is happening in the workforce, not just around the world but here in Glens Falls, too. There is an increased demand for work flexibility. The accessibility and affordability of technologies and social collaboration tools, and the efforts of larger organizations to decrease costs have led to the need for more sustainable work styles and alternative work places. 
"The Glens Falls region is witnessing a growing trend of entrepreneurs and mobile workers who need an affordable place to start and grow their business. In addition, significant investments in Glens Falls over the last few years are paying off; and, with plans for further revitalization, we will see an increasingly vibrant downtown community. These trends combine to make this a great time to launch WorkSmart in downtown Glens Falls."
Alexander studied marketing, management and entrepreneurship at SUNY Adirondack.
WorkSmart will host a ribbon-cutting, in conjunction with Adirondack Regional Chamber of Commerce sometime in July. The space can host 40-50 people between co-working, private meeting space, and conference space. Alexander has plans to expand her company's footprint as she builds the co-working community in Glens Falls. Conference and meeting spaces are available, with professional equipment and technology that includes high-speed internet access, comfortable furnishings, a kitchen and gathering area, coffee and tea, and print, copy and fax capability.