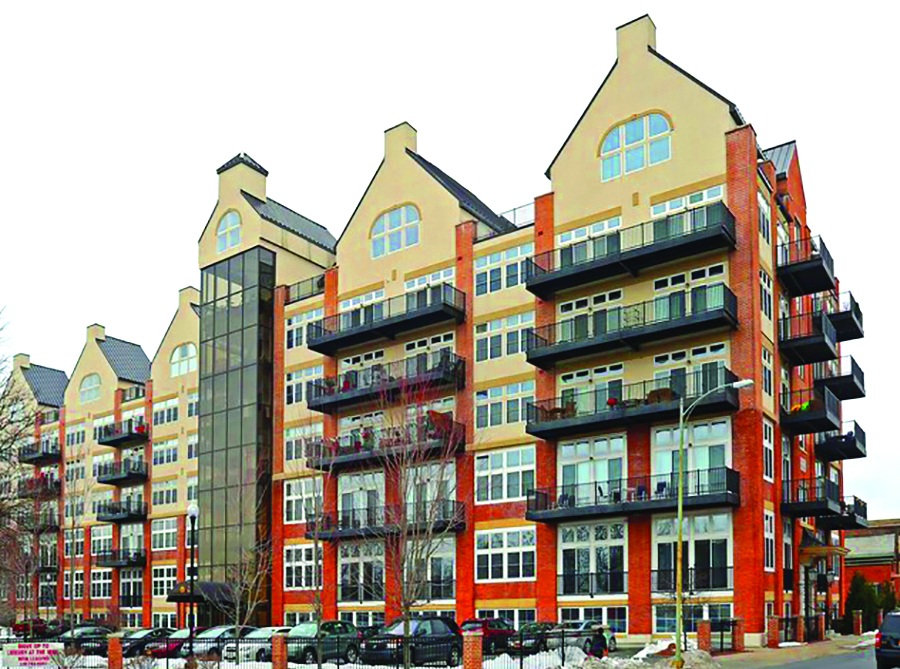 By R.J. DeLuke
The commercial real estate market in the in the Glens Falls/Lake George area is doing fairly well and for brokers in the field there is a feeling of optimism.
Most recent evidence was the sale of The Mill of Glens Falls which closed recently, brokered by Mark Levack, owner of Levack Real Estate in Glens Falls.
It has been purchased by Mark Rosen of Dawn Homes Management LLC in Albany and Marc Paquin of Cass Hill Development Co. in Clifton Park.
Levack said the owners "are excited to be in Glens Falls" and they received approval from the city in early April to add 18 apartments, bringing the total number of apartments in the six-story complex to 65. The second floor of the structure was never developed.
Space on the first floor, which also is vacant, was designed for retail or restaurant use.
Levack said there were three parties of interest that made offers for The Mill, among them Rosen and Paquin.
"It was clearly an opportunity and the market responded," he said.
The apartment complex is located at the corner of Hudson Avenue and Elm Street.
Dawn Homes Management has affordable apartment communities in Albany, Ithaca, Rochester, Syracuse, Watertown, western and Massachusetts, as well as Manchester, New Hampshire. It will be adding Glens Falls to that list.
Cass Hill Development Companies is a commercial real estate investment firm providing analytical, valuation and management services to owners, investors, tenants and financial institutions. Cass Hill acquires commercial real estate assets for its own account and for its partners through the asset management company Cass Hill Advisors Ltd.
Levack said in general, the commercial real state market is "trending slowly," but upward. "I think it's positive," said Mark Levack, owner of Levack Real Estate in Glens Falls.
"The area as a whole is doing very well," said Howard Denison, a real estate broker with Van Aernem Realty and Associates in Hudson Falls.
Levack said "there's been a steady stream of potential investors coming to Glens Falls and Queensbury," he said. "Activity and interest across the board is up."
"There is inventory. If you look at what's out there, it's appealing to the investor," said Levack.
Commercial real estate sales are not motivated by the season of the year, he said, but this year it does seem as though spring has brought out people with investment interest. In Hudson Falls, Queensbury and Glens Falls, there are property sales being negotiated.
"Inquiries are up to, which means there will be resulting sales in the near future," he said.
Denison said "there has been a shift in how people see the area and it's future. This all came about as the government put tens of millions of dollars in to the area. Business people starting to invest in bringing old properties back to productive uses."
He was referring to $10 million awarded to the city through the New York state's Downtown Revitalization Initiative.
Glens Falls was selected as part of a competitive process by the state's Capital Region Regional Economic Development Council. The funding will go toward revitalizing a portion of downtown, generating new opportunities for long-term growth.
"A pride of community took over," Denison said. "It was the people that came together, Business, caring citizens, and government that cause the change. Most of all it was the people that make change happen."
"The groups in Lake George, Hudson Falls and Glens Falls have shown what can be done when we all work together," he said. "Other communities will follow as they see the progress that others have made."
He said he is seeing more activity in the leasing of commercial apace in the area thus far.