Glens Falls Hospital announced that Jerry Gretzinger has joined its leadership team as director of communications and marketing.
Gretzinger brings over 20 years of experience in the communications industry to the hospital.
Gretzinger spent many years at WRGB CBS 6 News in Niskayuna, where he was an evening news anchor and reporter. He has worked in communications and marketing management in the theme park industry and higher education and has served as a communications consultant for small businesses and non-profit healthcare organizations.
He has a Bachelor of Arts in communications from Marist College.
* * *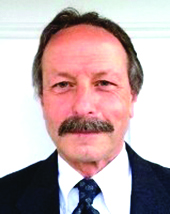 Adirondack Health Institute announced the appointment of Jeffrey Hiscox as chief compliance officer.
Hiscox oversees and monitors the development and implementation of AHI's compliance program, with a focus on Delivery System Reform Incentive Payment (DSRIP) program compliance requirements.
He also directs methods to improve efficiency and quality of services and reduce vulnerability to fraud, waste and abuse, such as conducting periodic audits, developing effective lines of communication on compliance issues, and preparing, maintaining, implementing, and disseminating written practice standards and procedures.
Hiscox has held a number of roles over a 32-year career at IBM Corp. in Armonk, N.Y., advancing to the rank of risk and compliance officer. In that role, he was responsible for shaping regulatory health for 41 financial services clientele and executing information technology operational risk.
Hiscox has also held the role of chief operating and compliance officer for two organizations–Building Performance Institute in Malta and Greenewit LLC, in Columbia, Md.
He earned a Bachelor of Science degree in management science from Columbia State University in Clifton, Tenn.
* * *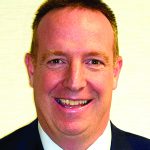 Glens Falls Hospital announced William Hart of Fort Edward and William Powers Jr. of Queensbury have joined the hospital's board of governors.
Hart, a South Glens Falls native, is vice president of U.S. business operations for Irving Tissue. During his 20 year tenure with the company, Hart served as senior manager of strategic projects, financial services manager, controller and cost accountant.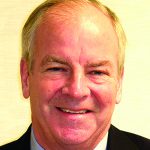 He is a member of the Capital Region Economic Development Council and the SUNY Adirondack Foundation board. He attended SUNY Adirondack and earned a bachelor's degree in business administration from SUNY Utica/Rome and an MBA from the College of St. Rose in Albany. Hart is a longtime supporter of regional girls youth sports programs and joined the Glens Falls Hospital Foundation board of trustees in 2016.
Before retiring in 2011, Powers spent 25 years in senior executive positions in the oil heat and propane industries, most recently serving as president of Heritage Propane, then a division of Energy Transfer Partners and the third largest distributor of propane in the U.S. at the time.
Prior experience has included leadership of some of the most influential oil and propane marketers in the country, including President of Petroleum Heat and Power (Petro) and president/CEO of Star Gas Corporation/LP. Powers graduated from the University of Notre Dame and earned his MBA at the University of Vermont.
In retirement, he formed WGP Holdings, LLC, an investment management company. He serves on the North Country Ministry board of directors and has been a member of the Glens Falls Hospital Foundation board of trustees since 2015.