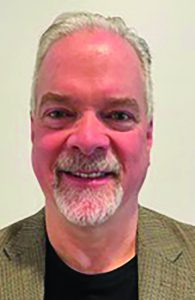 By Christine Graf
In the early days of the pandemic when non-essential businesses were forced to close, companies relied on information technology professionals to help keep their businesses running.
At Glens Falls-based TIMIT Solutions, software professionals helped customers by writing software that allowed them to work remotely. TIMIT works with small to medium-sized companies around the globe to develop software applications that improve efficiency.
"If people are working from home, they are having to do things that normally they might have done in the office using old fashioned paper and pen. We help to digitize some of those things on the software end of it," said Tim Montgomery, one of TIMIT's three principal owners.
When the pandemic shut down non-essential businesses, many companies reached out to TIMIT to write COVID screening software which in some cases needed to be HIPPA compliant.
"We had some local customers that deal with the medical and healthcare industry, and they need a HIPPA-compliant screening setup where they would have fully encrypted end-to-end data and people could do that on their cell phones from wherever before they were to come into the office or meet with somebody outside of the office. We did that for customers in multiple states."
Within these application, all personal health information was fully encrypted to ensure patient privacy.