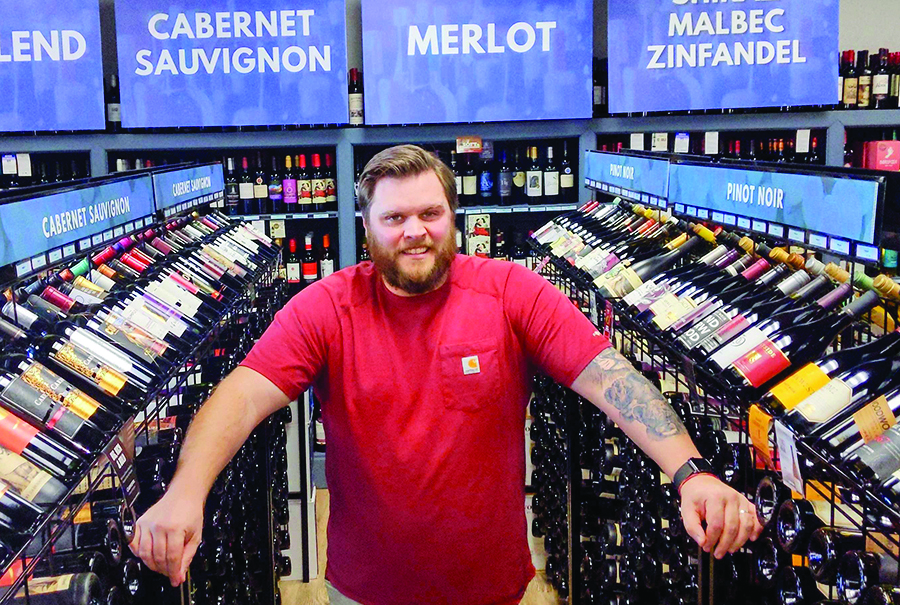 By Jill Nagy
The new owner of Queensbury Wine and Spirits, Brian Miller, freshened up the premises and brought in new wines and spirits, including 15 or 20 wines he said no one else in the county offers. 
The shop now stocks more than 200 wines, 50 spirits, and a selection of canned cocktails, Miller said.
The store is located at 340 Aviation Road in Queensbury, a residential neighborhood with no other liquor stores nearby. 
"So, we have to carry a little of everything," he said. "We are trying to pump some new life and some fresh energy" into the business.
Miller bought the wine and spirits outlet in early August. He did some remodeling and reopened the first week of September. 
During the holiday season the store will offer tastings on Thursdays, Fridays, and Saturdays. They will also make up gift baskets that can be picked up at the store or shipped.  
His customers like wine, he has found. And he likes the "friendliness and enthusiasm of his neighbors; that keeps the creativity and energy flowing." 
Miller has three employees in addition to himself. He is new to entrepreneurship but has done marketing for bars in the Saratoga Springs  area for the past 10 years. He has an eclectic background, including a spell selling RVs. He grew up in Johnstown and now lives just south of Glens Falls. 
Queensbury Wine and Spirits is open seven days a week: Monday to Wednesday from 10 a.m. to 9 p.m; Thursday through Saturday, 10 to 10; and from noon to 7 p.m. on Sundays. The website is QueensburyWines.com. The telephone number is 518-480-3024.