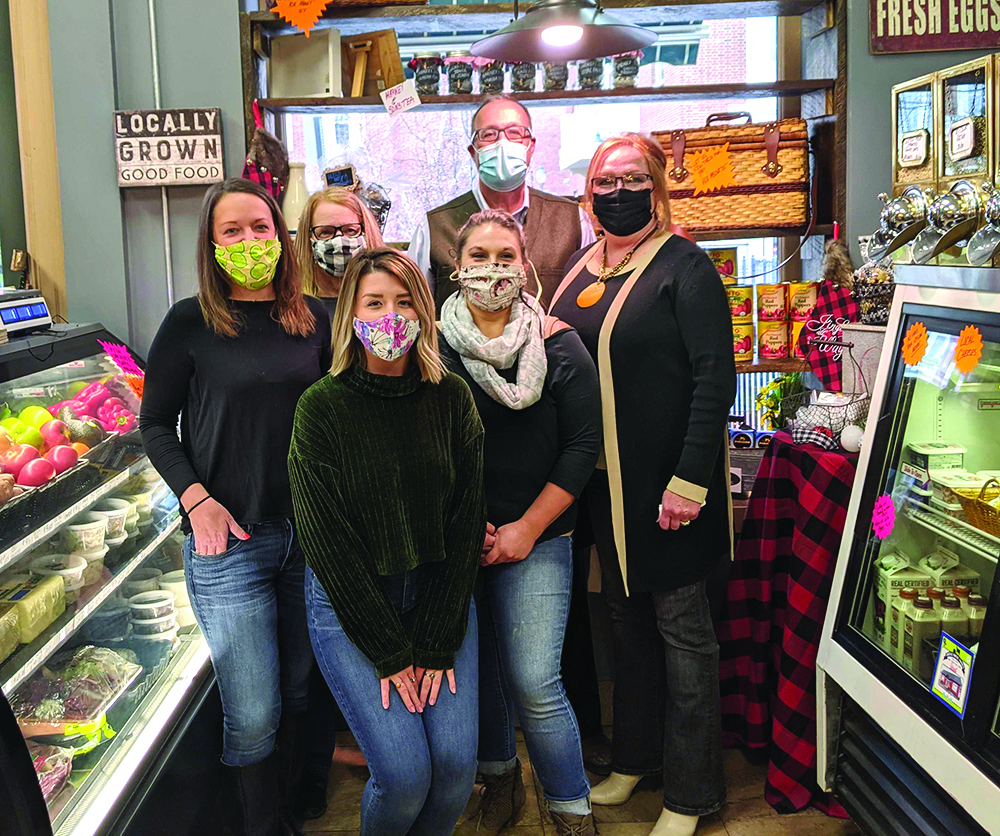 By Andrea Harwood Palmer
Fresh ADK in Downtown Glens Falls has rebranded and reopened as two new ventures. Flight Market & Deli and Flight Wine Bar & Restaurant at 11 South St., Glens Falls.
Melissa Brennan co-owns both venues with business partner John Homkey. Homkey is a residential mortgage originator at Homestead Funding.
Flight Market & Deli held its grand opening and ribbon cutting on Dec. 4. Flight Wine Bar & Restaurant is expected to open in 2021.
Larissa Ovitt, Brennan's daughter, is the marketing and brand curator for the company.
"My younger brother is an animation and motion graphics designer in Manhattan. He came home during all of this, so we have a really sweet logo designed. The three of us have joined forces and brought on a really great team," said Ovitt.
Beth Wadleigh and Danielle Kirkpatrick joined the team several months ago.
"Beth and Danielle are the core team on the market side. Beth, who runs the counter at the market, was the manager of Rock Hill Bakehouse Cafe for 15 years," said Ovitt. "Her people skills are second-to-none and she prides herself on the relationships she builds with her customers."
Sandwiches, charcuterie plates, gift baskets, coffee, beverages and a selection of artisanal meats and cheeses are available at the market. Ingredients are sold so patrons can make dishes at home.
Hours of operation are Monday, 7:30 a.m. to 2 p.m.; Tuesday through Friday, 7:30 a.m. to 6 p.m.. and Saturday 8 a.m. to 5 p.m. It is closed on Sunday.
The website for both locations is www.FlightWineBarAndMarket.com. The ventures can be found on Facebook @flightwinebarandmarket, and Instagram @flight_winebar_market.