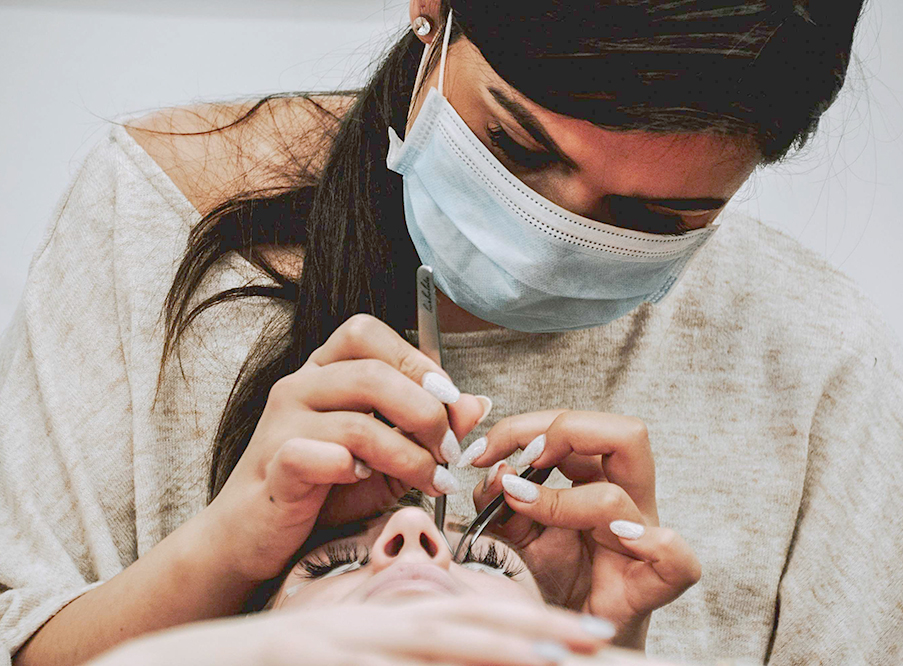 By Jennifer Farnsworth
Angelica Marquina brings the latest trends and techniques to lashes, skin care and waxing to the North Country with the opening of her 518 Beauty Room shop in Glens Falls.
She credits her entrepreneurial drive to the support she receives from her family, adding that they are the reason she has been able to accomplish so much at a young age.
"I know how lucky I am to have the support system that I do. They encouraged me to do what I love," said Marquina.
She has two other employees who work with her in her 1,500-square-foot location at 18 Ridge St. One specializes in cosmetology and the other in waxing and facials.
All COVID-19 safety precautions are in place, including mask wearing and temperature checks.
In addition to the love of her craft, she also loves her location. Marquina said she has a fondness for the area. She grew up outside of Lake Plaid, and later attended Lake George High School. She said she feels at home in the area where she feels there is a real sense of community.
"Downtown Glens Falls has so much charm and everyone has been so good to us here. It's such a great location to be in," said Marquina.
With the COVID-19 pandemic ongoing, "it has been crazy for sure. But I think I work best under pressure," she said.
Marquina said she loves learning about the science behind skin care and beauty and is always making an effort to take courses to explore what is new and upcoming in the industry.
"Knowledge is power. So it's important to me to always be learning," said Marquina.
Marquina first entered the industry by renting a space, but quickly started to think about what it could be like to own her own shop, centered around her vision for beauty and skin care. She said the atmosphere of her business was a priority and she makes an effort to get to know her clients and their needs.
"I get to know my clients and what their goals and concerns for skin care are. We become friends, and that's important," said Marquina.
On one wall is a mural painted by a local artisan. She also shows support by raffling off gift cards redeemable at other local businesses.
"I love the downtown area and I am more than happy to do my support to show my support for other local small businesses," she said.
Appointments can be booked online appointment, by visiting 518beautyroom.com.