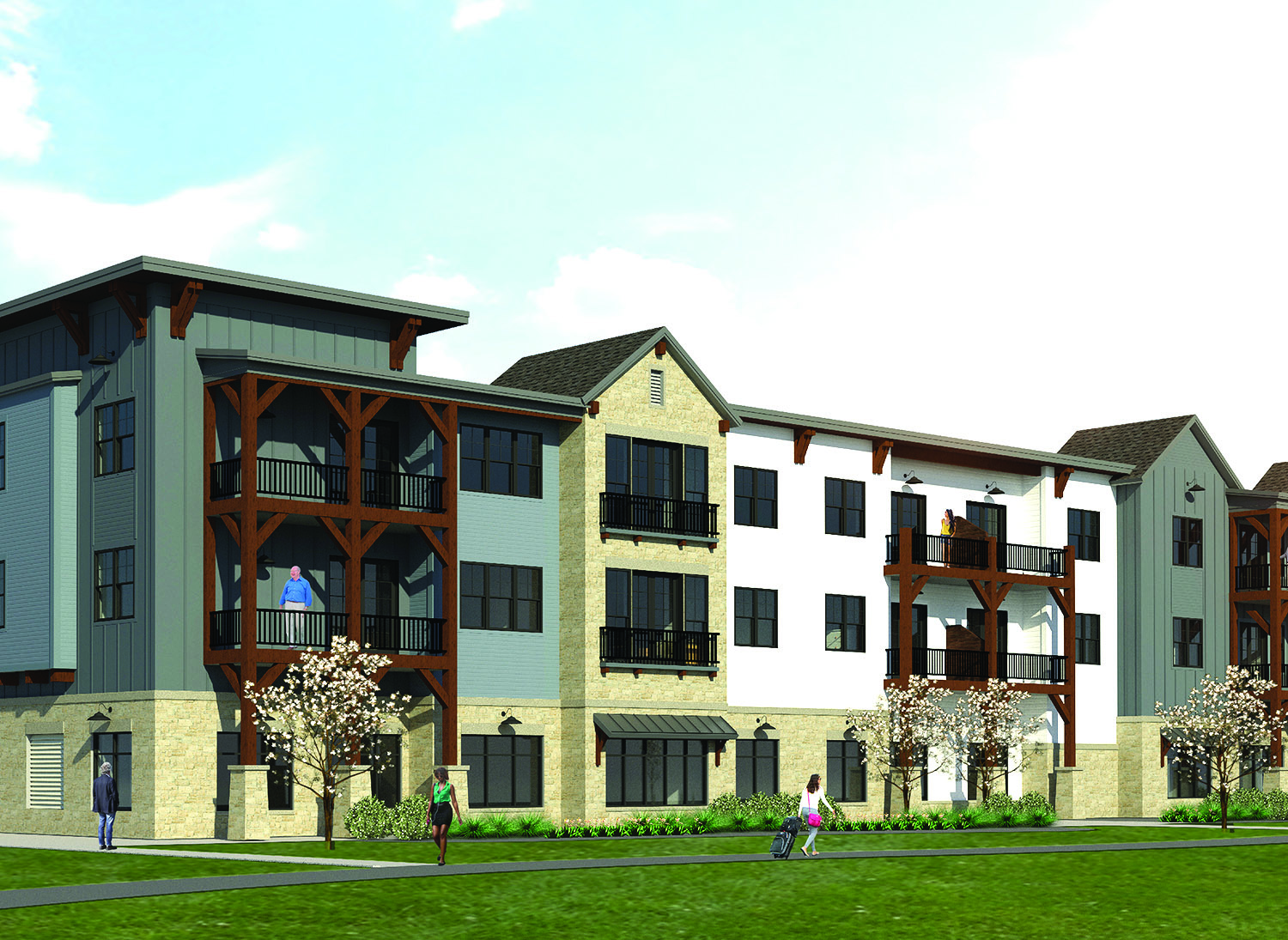 By R.J. DeLuke
Rosetti Properties, an Albany-based residential and commercial property company, is planning to build a mixed-use project at Bay and Blind Rock Road in Queensbury.
It will consist of mostly apartments in a series of buildings, the largest of which will also have a pair of commercial spaces. It is across the road from the SUNY Adirondack campus.
Through a real estate holding company Bay Road Development LLC, Rosetti paid $2.15 million to purchase property.
Jacqueline Rosetti-Falvey, Rosetti Properties president, said the company is developing 142 apartments. The project will be called Fowler Square.

"We've been going to the Lake George area for 40 years," she said of her family's experience in the region. "We're very familiar with the area." The company had been eying the property for about 10 years until the time "became right" to move on the project.
From a development standpoint, she likes that there is plenty of shopping, dining, tourism in the area.
"There's really nothing like what we're building up there. We're very excited," she said.
The family owned and operated business owns and manages more than 1,000 apartments and also owns approximately 500,000 square feet of commercial space. This is its first project north of Saratoga Springs.
The project will have one large building in front—a three-story structure with the two commercial spaces. That structure will have 74 apartments. The acreage behind it will have nine two-story buildings that will house 68 rental units. The entire complex will be maintenance free.
It will have a clubhouse, exercise area and outdoor patio with fire pits.
Rosetti-Falvey said the larger building will be geared toward a younger demographic. The buildings behind it will be perhaps more suitable for older people looking to downsize.
The project will include a mix of one-, two- and three-bedroom units. The company has not yet determined rental rates.
She said the company does not yet have any tenants in mind for the retail space. "As construction starts, we'll probably get some input" on that aspect.
Rosetti Properties is working with BBL Construction Services of Albany on the project.
Rosetti-Falvey said it will take about 18 months to complete.