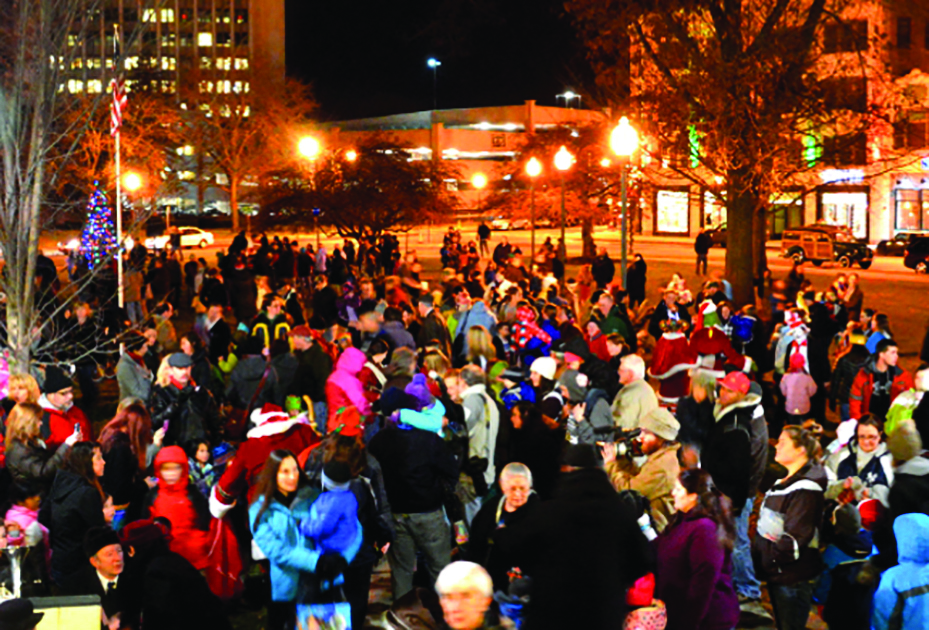 The Glens Falls Collaborative's Hometown Holiday/Adirondack Christkindlmarkt will take place on Friday, Saturday and Sunday, Dec. 2, 3 and 4  in Glens Falls City Park.
The event will begin with a parade to escort Santa Claus to town. The parade will begin at Crandall Park at 5:15 p.m. head south on Glen Street to City Park. Santa and Mayor Bill Collins will light the tree at 6:15 p.m.
After the tree lighting Santa will be available to visit with children in the Glens Falls National Bank Wealth Management office on Glen Street. 
Glen Street will not be closed for this year's event, but a roped off path will direct families to the bank. Those crossing Glen Street  will be asked to do so in the crosswalk by Spot Coffee where there will be a crossing guard on duty.
In City Park there will be two tents full of vendors. More than 35 have signed up for the event. 
There will also be an entertainment tent and there will be strolling carolers in the area. Entertainers will include North County Fair, a Celtic band from Cranberry Lake area. There will also be a polka band performing on Sunday afternoon. 
Santa will be in the bandstand to visit with children on Saturday and Sunday from noon to 3 p.m.
Maple Street will be closed this year where Circle B Ranch will be providing free horse and carriage rides.
Event Hours for the three days are: Friday, 3-8 p.m.;  Saturday, 9 a.m. to 6 p.m; and Sunday, 10 a.m. to 4 p.m.
The name Christkindlmarkt translates to "Christmas market" in English. These markets originated in Germany centuries ago. Other countries and cities have adopted the tradition throughout the years, organizers said.
The Adirondack Christkindlmarkt will feature over 30 vendors, including food vendors and local artisans, horse-drawn carriage rides, live entertainment and children's activities. There will also be holiday light displays and other holiday adornments.
The Glens Falls Collaborative is still looking for local businesses to join and become a sponsor of the Adirondack Christkindlmarkt in Glens Falls. Those considering supporting the group's efforts to increase tourism in the Glens Falls region can find more information and a registration form at the group's website, www.glensfallscollaborative.com.