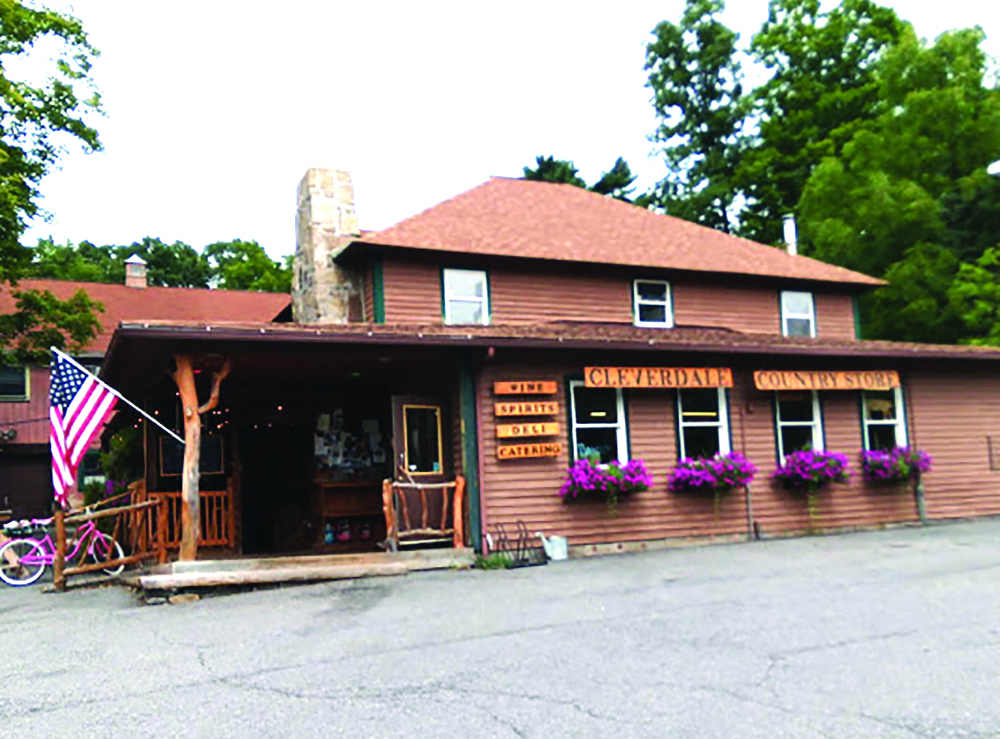 By Jennifer Farnsworth
Cleverdale Country Store at 2660 Route 9L in Queensbury seems to be much more than its name.
Cleverdale is about homemade deli sandwiches and homemade baked goods, as well as breakfast, lunches or dinners. They serve beer and wine, carry seasonal organic fruits and veggies,  and have locally themed gifts. They even have live music on Thursdays.
The owner recently purchased a neighboring space that is now serving as a lake store with cabin, boat and lake goods. Meghan Cesari said the business is strong and they continue to work with local business owners in an effort to keep things fresh, as well as support the community.
"Our summer was busy and the live music events were very well attended. We thank everyone who came out for those nights, and we will continue our live music in Thursday nights," said Cesari.
The new lake store is about 500  square feet and was previously a liquor store. The main store is about 2,000 feet of space, filled with gifts like books, woven rugs, toys and Cleverdale Store memorabilia. They also carry necessities like batteries, household supplies, flashlights and bug spray.
Cesari was born and raised in Lake George, working as a chef her entire life. She said when the opportunity arose several years ago to become the owner of the store, she felt it was the right move to make.
'I always wanted to own my own business," said Cesari.
The store supports local farmers, cheese makers and crafters. They carry Oscar's meats and cheeses, local maple syrup, and products from Battenkill Creamery, Gambles Bakery, Hand Melon Farm, Capital City Coffee Roasters, Fresh Take Farm, Rock Hill Bakehouse, Bilinski Sausage and the Local store.
They  also carry spirits from the Springbrook Distillery and Lake George Distillery.
Cesari said catering is an important component of the business. They will be busy during the holiday season, with everything from full Thanksgiving dinners to holiday baked goods. They will also host a variety of events throughout the holiday season.
The store has expanded since Cesari purchased it and they were recently acknowledged for those improvements.
"We were given the Queensbury Beautification  Award after we renovated an old porch and turned it into an outdoor seating area for people to enjoy food and live music," said Cesari.
Some of the bands who have played in that newly renovated space include Brandon Larocca, Little Creek and Jeff Brisbin.
For more information on Cleverdale's goods and services, visit Cleverdalestore.com or call 518-656-9057.