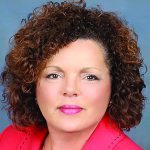 Glens Falls National Bank and Trust Co. announced two promotions and a hiring.
Tracey Norman as promoted to director of wealth management.
Norman will oversee the Wealth Management Division, which includes the trust, investment and retirement services, and LPL teams.
She will be serving the same role for Saratoga National Bank and Trust Co., also part of the Arrow Financial Corp. family of companies.
She joined the company in 2017 as wealth management administration manager and has more than 20 years of experience in the wealth management industry. The Schaghticoke native earned her bachelor's degree in finance from Siena College. She is active in her community, currently serving as vice president of the Hoosic Valley Booster Club.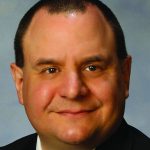 Michael J. Jacobs was promoted to director of information technology.
Jacobs joined Glens Falls National Bank in 2003 as information systems manager. He was named senior vice president in 2013.
In his new role, Jacobs will oversee the company's IT department and deposit operations, playing a key role in guiding the company's strategic technology plans.
The Rotterdam native holds a bachelor's degree in finance from Siena College and an associate degree in business administration from Hudson Valley Community College.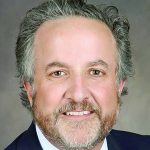 Douglas Thorn has joined the company as senior vice president and director of insurance operations.
In his new role, Thorn will also serve as president and CEO of the bank's insurance subsidiary, Upstate Agency LLC, overseeing the subsidiary's operation and growth. He joins the company with more than 30 years of insurance management, sales, and service experience in the Capital District.
The Cohoes resident earned his bachelor's degree from St. Lawrence University and a Master of Business Administration from Babson College.
* * *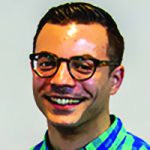 Mannix Marketing has added John Volza and Dawn Neville to its  digital marketing team.
Volza has a wide-ranging small business background. At Mannix, he will be working with local and national business clients who are looking to increase their business through digital marketing and search engine optimization.
Originally from Utica, Volza graduated with a B.A. in English and gender studies from Skidmore College and resides in Saratoga Springs. He previously worked as a radio disc jockey, manager of a local coffee roasting factory and small commercial insurance underwriter, where he worked directly with small business owners.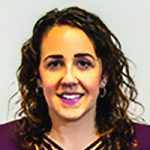 Neville is a digital marketing strategist and project manager on the SEO and web development team.
With nearly 20 years in the marketing business, she has a diverse background working in marketing and communications, including stints at a top engineering university, a multibillion-dollar company, a nonprofit organization and a digital marketing agency.