The Double H Ranch announced the appointment of four new members of its board of directors.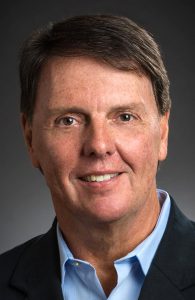 Joining the board are Edward Selig, Anne Putnam, Matthew Parker and J. David Michaels. 
"The Double H Ranch is excited to welcome four new Board members who bring a diversified array of experience and value to our organization. Sustainability is a priority goal for the Double H Ranch and this new leadership is a key step in insuring the future viability of the organization. Each of our new members have shown a deep passion for our mission and we are thrilled that they are willing to dedicate their time and resources to help our organization grow." Max Yurenda, executive director/CEO.
Selig is a founding partner and Director of Litigation Services of the Certified Public Accounting Firm of Lutz, Selig & Zeronda LLP, a regional firm ranked among the largest accounting firms in the New York Capital Region.  He is a graduate of the SUNY Plattsburgh and is a member of the state Society of Certified Public Accountants and the American Institute of Certified Public Accountants.