The Double H Ranch announced the appointment of four new members of its board of directors.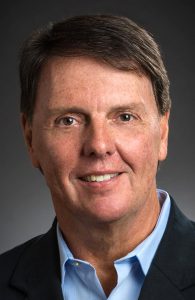 Joining the board are Edward Selig, Anne Putnam, Matthew Parker and J. David Michaels. 
"The Double H Ranch is excited to welcome four new Board members who bring a diversified array of experience and value to our organization. Sustainability is a priority goal for the Double H Ranch and this new leadership is a key step in insuring the future viability of the organization. Each of our new members have shown a deep passion for our mission and we are thrilled that they are willing to dedicate their time and resources to help our organization grow." Max Yurenda, executive director/CEO.
Selig is a founding partner and Director of Litigation Services of the Certified Public Accounting Firm of Lutz, Selig & Zeronda LLP, a regional firm ranked among the largest accounting firms in the New York Capital Region.  He is a graduate of the SUNY Plattsburgh and is a member of the state Society of Certified Public Accountants and the American Institute of Certified Public Accountants. 
Putnam has been the senior vice president at Fenimore Asset Management/FAM Funds since 2016.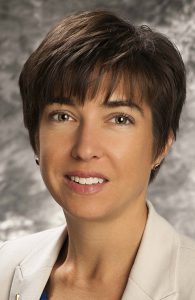 Putnam has been with Fenimore Asset Management for over 10 years, holding positions as relationship manager and vice president of institutional development. 
She earned her Bachelor of Science degree in Business Administration from Bucknell University, and went on to receive her MBA from the Case Western Reserve University, Weatherhead School of Management. 
Among her many professional achievements, Putnam has a strong background in community involvement as a board member of Proctors Theatre, Treasurer for the Putnam Family Foundation and as a member of the Finance Committee for the First Reformed Church of Schenectady.
Parker graduated from the University of Evansville with a Bachelor's Degree in International Business and Spanish. He went on to earn a Master's Degree in Business Management, Business Administration, Leadership and Management through the University of Phoenix.
Parker is currently the president and CEO of Experience Financial Group, a licensed residential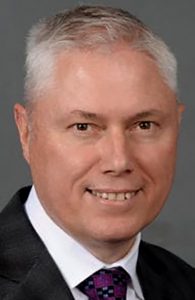 mortgage company in the states of Texas and Florida and a commercial loan company throughout the
United States. He is the Founder and Chairman of the Parker Foundation for Health & Happiness and was awarded the 2012 Serious Fun Children's Network Exemplary Leader Award.
Michaels was the former CEO of The Michaels Group Builders/Developers, founded in 1981 and headquartered in Malta.
He has supported organizations including; Albany Medical Center, Glens Falls Hospital, the Peter Young Foundation and the Double H Ranch.
The Double H Ranch, co-founded by Charles R. Wood and Paul Newman, provides specialized programs and year-round support for children and their families dealing with life-threatening illnesses. Its purpose is to enrich their lives and provide camp experiences that are memorable, exciting, fun, empowering, physically safe and medically sound.  All programs are free of charge and capture the magic of the Adirondacks. 
For more information, visit www.doublehranch.org.