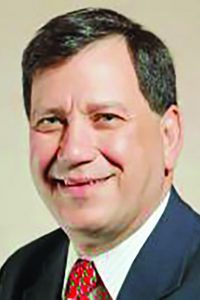 By  Michael Cruz
We are entering a period where there is very little unemployment. We are nearing full employment.
It was easier hiring the unemployed. They needed a job and you had one. They did everything possible to present themselves as the best candidate. Often, they weren't. But, it was easy to hire people who were eager to fill your role.
For many years, I advocated hiring already employed people. When they make the decision to join your organization, they are far more committed. They had a job. They come to you because your job or company is a better place.  Hence, these hires tend to be higher performing and stay longer.
Attracting people in a high-employment market takes a bit of selling on your part. What are the great things about your company? What stands out about your job? Why should someone want to work there? Are your wages competitive?  Are you able to offer flexible hours? Do you have a benefits package?
Employed people want more money,  sure. But, they may switch jobs for the same pay also. Better hours leads the list of reasons. Next on the list is learning opportunities. If they are switching jobs only for more money, that can be an issue. Like, if your competitor offers just a bit more, it could be reason for them to leave. Find more lasting reasons for them to want to make a job switch.
However, if you are paying below-market wages, get ready to hire people who do not want work. You will face higher turnover and absenteeism. There is price pressure coming from the bottom of the market. The state minimum wage hikes are forcing large employers to raise pay across the board. And, you have to compete.
Take a moment for self-evaluation. Build your job offer. Maintain your advantage. Hire the people you want.
Cruz is president of Lighthouse Advisors LLC in Queensbury.