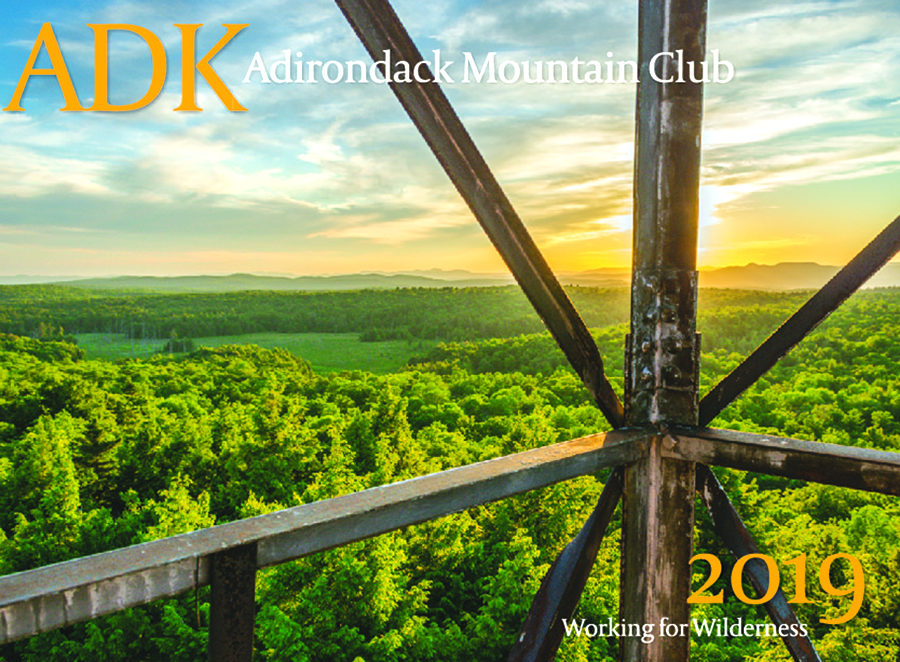 The 2019 edition of Adirondack Mountain Club's award-winning calendar, featuring scenes from Adirondack and Catskill firetower peaks, is now published and available for purchase from ADK, bookstores and outdoor retailers throughout the Northeast.
The 2019 calendar features scenes from Adirondack and Catskill firetower peaks, complemented by small images and excerpts from "Views From On High," noting details on the hike to these sites, including round-trip distance and summit elevation.
The calendar was produced by ADK Publications staff Ann Hough of Keene and Andrea Masters of Ballston Spa.
Purchase of this and other ADK publications helps support ADK's programs in conservation, advocacy, education, stewardship, and recreation.
Also available are hiking, cross-country skiing, snowshoeing, and canoeing guides; natural history guides; and cultural and literary histories of the Adirondack and Catskill Parks.
ADK's 2018 calendar was awarded the national Calendar Marketing Association's Silver Award in the Best Non-Profit Retail category. The ADK calendar has won more than a dozen awards in the national Calendar Marketing Association's awards program.
The calendar is widely available at bookstores, outdoor stores, and at ADK's facilities in Lake George and at Heart Lake near Lake Placid. Quantity discounts are available for commercial and corporate customers.
Call ADK at 800-395-8080 or 518-668-4447 (Monday to Saturday, 8:30 a.m. to 5 p.m.) to place an order, or order online at www.adk.org.