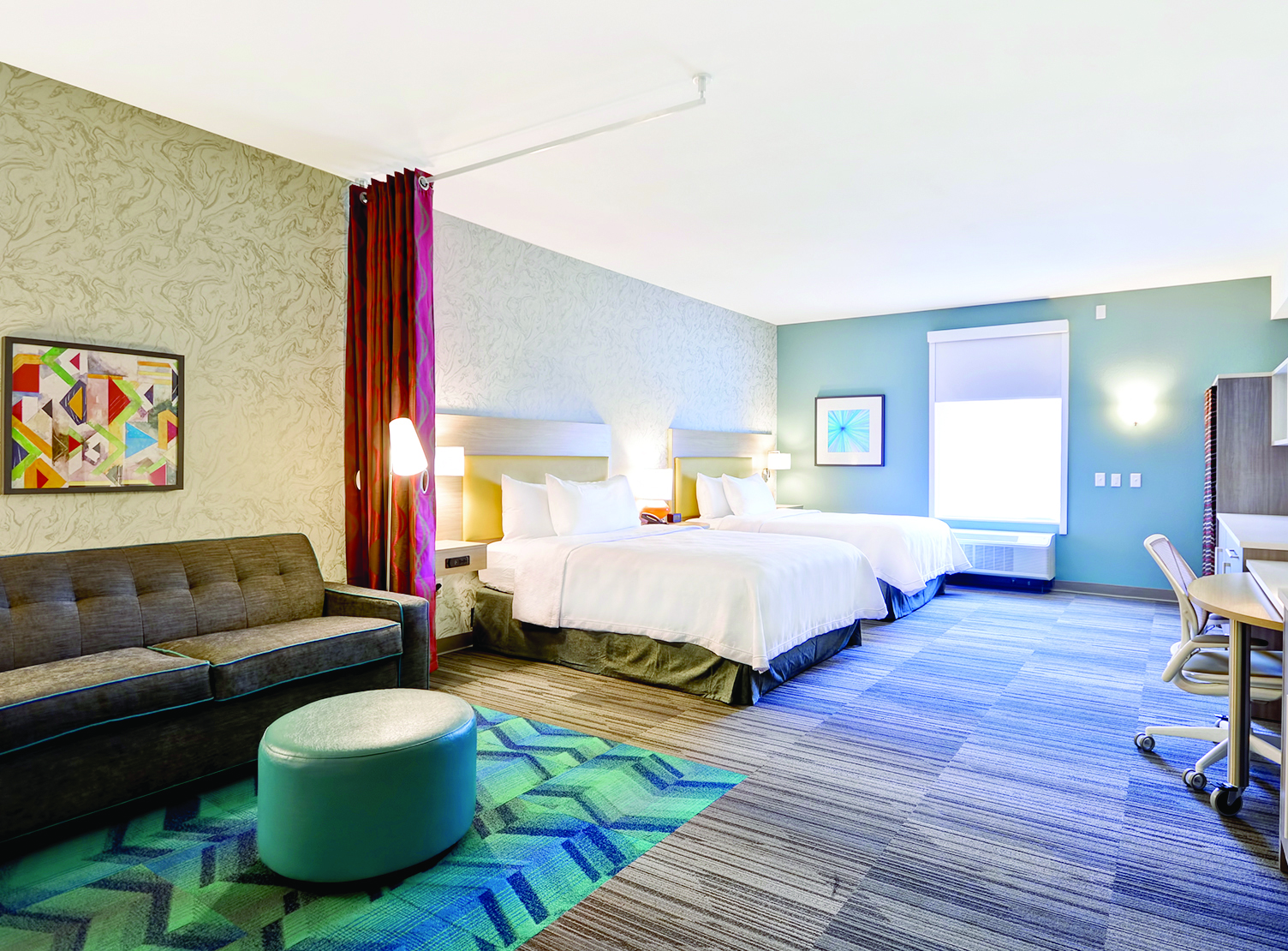 By Jennifer Farnsworth
Since the recent opening of the Home2 Suites in Queensbury, General Manager Kristen Collura said the staff has been busy and busines has been brisk.
Collura said customers have been pleasantly surprised with all the hotel has to offer, including its prime tourist location, off Northway Exit 19, near the Aviation Mall.
The hotel can be a vacation on its own, with a mountain view, a patio with a fire pit, a patio with barbecue grills and saline swimming  pool.
"We opened to a very busy hotel. The property has been well received by our guests. They are loving the fire pit area and the barbecue grills.  We have families hanging out, cooking out, listening to music, and just enjoying being here," she said.
The hotel has a total of 92 guest rooms, featuring either two queen beds and a full-size pull-out bed or one king-sized bed and full-size pull-out bed. They also have two-bedroom suites with a king bed. 
All rooms feature full kitchens with cookware and dishware, a full-size refrigerator, a microwave and a garbage disposal.  Cooktops are available at no charge upon request. Rooms include  free WiFi, a 50-inch HDTV, premium cable, full-size sofa bed, and a rolling work desk.
A free breakfast includes artisan sandwiches, fruit, waffles, eggs and yogurt. There is also a laundry facility and a fitness center.
Collura said visitors have been a mix of extended-stay guests, corporate guests and leisure guests looking to  enjoy the Lake George and Saratoga regions.
"It's been awesome to have some extended stay guests. It's fun to do something extra for these guests and to make sure they feel like we are their home away from home," said Collura.
The hotel employs approximately 30 people. 
"We have an amazing team. Everyone worked so hard to get the hotel open and it's been super busy since. We laugh and smile every day and everyone truly enjoys getting to know our guests and taking pride in the property," said Collura.
Home2 Suites is a pet friendly hotel.
"We love being pet friendly. The team loves getting to know our guests and their pets.  Special touches for our furry friends include pet bowls, toys and treats at check-in,  and lots of pets and love from our staff," said Collura.
Home2 Suites is located at 524 Aviation Road in Queensbury. They can be reached at 518-741-7600.