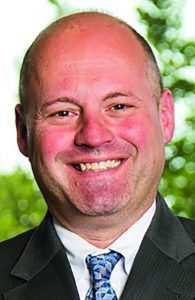 By Michael Billok
If there is one issue that trips up new and small businesses, it is paying employees correctly. It seems simple enough: so long as you contract with a reputable payroll company, you won't have problems, right? Wrong.
A payroll company can help you—but it is still your responsibility to make sure that employees are paid correctly. And paying employees correctly is not as easy as you might think. Let's talk about three examples where new businesses go off the rails:
The "salaried" employee. It is common knowledge that when an hourly employee works more than 40 hours a week, that employee must be paid overtime at the rate of time-and-a-half. It is also commonly believed that if an employee is salaried and not hourly, then that employee does not have to be paid overtime.
But that belief is false. Some salaried employees are exempt from overtime. But not all. An employee must be paid on a salary basis, but that is only one of the requirements. There are also minimum salary levels and particular duties an employee must meet to be exempt from overtime. Don't fall into the "salaried employee" trap.
• The deduction from wages. Let's say you accidentally overpay an employee. It seems that common sense would dictate that if an employee receives a windfall of unearned and unexpected money, that an employer could just recover that amount from the employee's next paycheck, right? Again, wrong.
In New York, if you overpay an employee, you may be able to recover the money by payroll deduction, but it's not automatic. For example, you must notify the employee within eight weeks of the overpayment about your intent to deduct the overpayment. This means that if you discover the overpayment more than eight weeks later, you're out of luck.
If the overpayment is less than an employee's net wages in the employee's next paycheck, you can deduct the total amount from the employee's next paycheck, but you have to give at least three days' notice before the payment is due. And if the overpayment exceeds the employee's net wages in the employee's next paycheck, then it will take much more time and effort to get it back.
That's just overpayments. New York likewise has enacted laws and regulations regarding making advances to employees that are so onerous, few employers opt to provide such advances—unfortunately, to the detriment of employees. Thinking about making deductions from wages for another reason?
In that case, you need to make sure the deduction is for one of a few enumerated permitted deductions under New York State law. Bottom line, any time you are considering making a deduction from employee's pay, whether for overpayments, advances or other money that may be owed to you by the employee, you need to proceed with caution.
The unauthorized work. If you didn't authorize an employee to work certain hours or overtime and the employee does it anyway, you don't have to pay the employee, right? You guessed it by now: wrong. If an employee works the time, you have to pay the time—but you can (and should) issue discipline to the employee for violating your policy, so the employee does not work unauthorized time again.
When it comes down to it, it takes more than common sense and good intent to make sure you are complying with wage and hour laws. So good luck—and be careful out there.
Billok is a member of Bond, Schoeneck & King and works out of the firm's Saratoga Springs office. He represents employers in a variety of labor and employment-related areas.