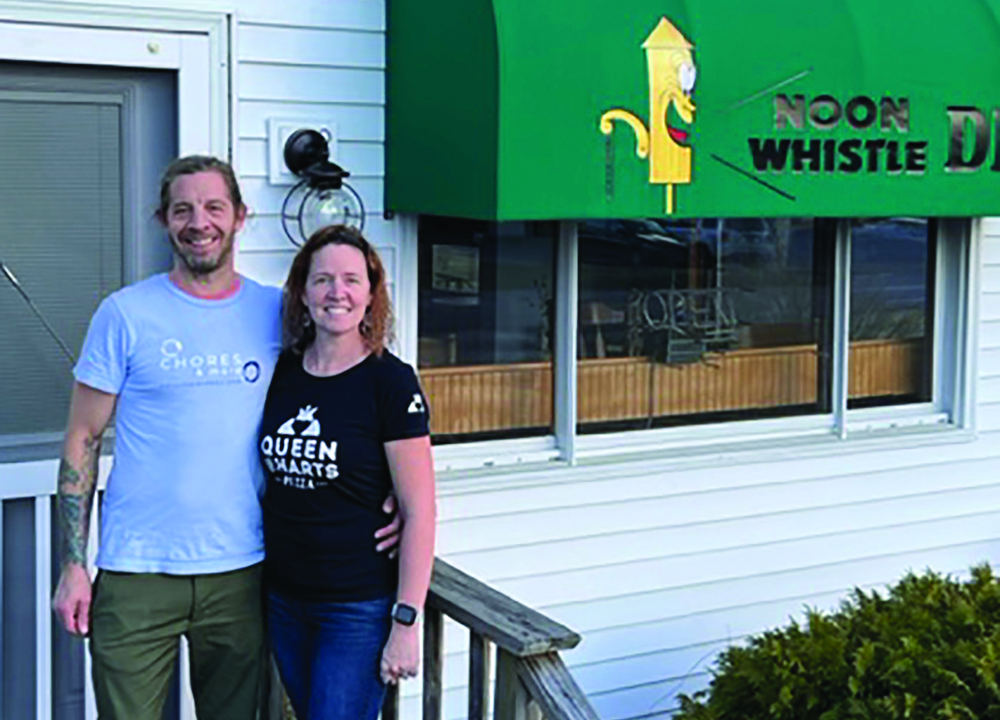 By Jill Nagy
Noon Whistle Deli, at 15 Lafayette St. in Queensbury will close on April 29. But, it will reopen under new ownership on May 2, the following Monday. 
In between, the new owners, Julie and Jedidiah Murphy, will do "a quick makeover."
For the most part, the 27-year-old sandwich shop will remain the same. The new owners will reorganize the kitchen "to fit our operating style" and change the flow of the counter, according to Jedidiah Murphy. They will also give the place a paint job.
The business is in good shape, Murphy said, and they will make few changes. In fact, the present owner, Jackie Fosco, will bequeath to them her soup and salad recipes and instructions for the deli's signature sandwiches: the accountant, the banker, the firehouse, the lumberyard, and six others.
The Murphys will extend the hours that the deli is open and also open on Saturday. They plan to end breakfast service and concentrate on the lunch business.
"We hope the clientele will follow us over," he said.
The Noon Whistle Deli is across the street from Queen of Harts Pizza, also owned by the Murphys and operated by Julie Murphy.  They opened the pizza restaurant in 2016 and, so far, "It is doing well. We are very fortunate,"  Murphy said. 
It will remain open under Julie Murphy's management and her role at the Noon Whistle will be largely behind the scenes: bookkeeping, ordering and the like.
Day-to-day operations at the Noon Whistle will be in the hands of Dan Young and Briana Willigan. Young is, among other things, the soup chef and Willigan is the baker. The Murphys hope to retain the rest of the current crew and possibly add one or two part-time workers to make deliveries. 
Fosco is selling because, "After 17 years, I am just tired and want to try something new," she said. 
She hopes to find work as a teacher aide in the Queensbury school system, preferably working with special education students. She has worked at Noon Whistle since 2005 and owned the business since 2010.
Noon Whistle is primarily a take-out operation, with some delivery service. Murphy  said they will increase delivery service and, in time, may add sit-down service. They are awaiting permission from the town for that, he said. 
If they do make the change, Murphy can build the necessary new furniture. He owns a small contracting firm called Chores and More.
Both Julie and Jedidiah Murphy are North Country natives. Julie was born and raised in Queensbury. Jedidiah has lived in Queensbury since 2008. He grew up in South Glens Falls.
The telephone number of the Noon Whistle Deli will remain 518-798-6666.