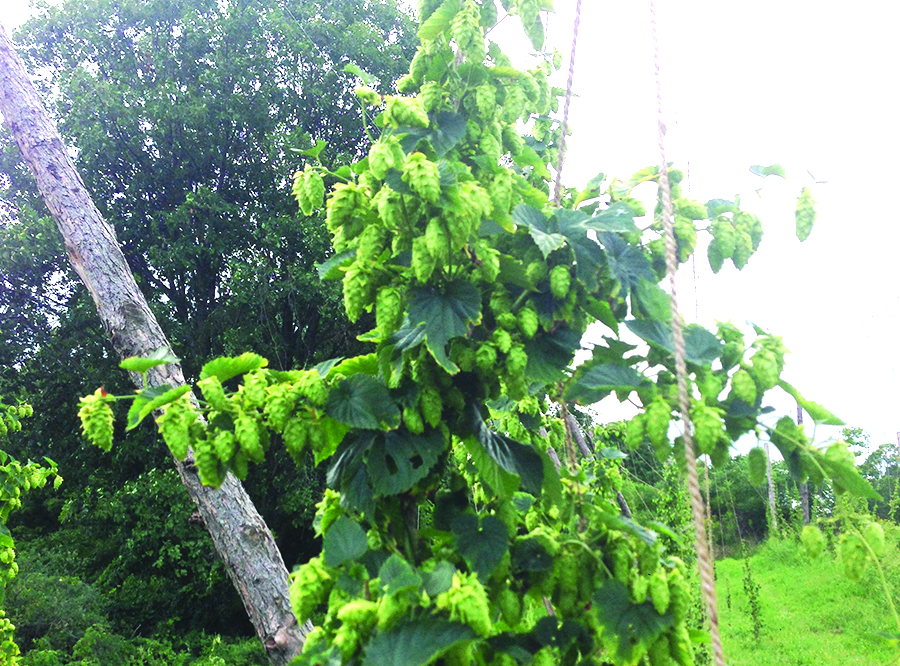 By Margaret MacDonald
Argyle Craft Hops & Malts, owned by Rick Dennis, is a farm malt house and hops-growing business located off County Road 47 in Argyle.
The business sells its products wholesale to eight or nine breweries.
"The biggest challenge has been getting breweries to try the malt," he said.
Breweries generally have standard varieties, tastes and flavors that they are partial to. Additionally, it takes 30 days for a batch to finish, so there's necessarily a follow-up process involved with new interests. But thus far, interest in his product is running high, he said.
Dennis started out as a dairy farmer. He still sells hay, Christmas trees and vegetables and runs a small construction company on the side–for now.
They grow some of their own grain, generally barley, and buy others from places anywhere from Saratoga to Plattsburgh.
The old barn currently used as the malting floor is being renovated into a new facility that expands the currently cramped space. The expansion is something the family looks forward to as their business grows.
Growing malts and hops is a complex, multi-step process. Dennis grows almost all year long, except when temperature are extreme–the lows of winter and highs of summer.
In terms of gaining new customers, Dennis "throws a few bags in the trunk" and distributes them at no cost to prospective buyers. Finding prospective customers is achieved through word-of-mouth and networking at various breweries where complements' about his products can result in business partnership.
He has also sold beer malt grains to Hartwick University's Craft Beverage Department.
Dennis feels there are real opportunities for growth and improvement in his field–particularly with Gov. Andrew Cuomo's farm brewing law passed in 2012 and other state initiatives that ease the process of attaining a brewers' license by incentivizing locally grown products.
According to Dennis, there isn't another malthouse within miles and miles of his farm. At the same time, four different breweries have come online in the last three to four months. He believes this is a great time to be growing malts and hops, as the area's market grows.
The farm's website is argylecraftmaltsnhops.com . Dennis can be reached by phone at 638-6066