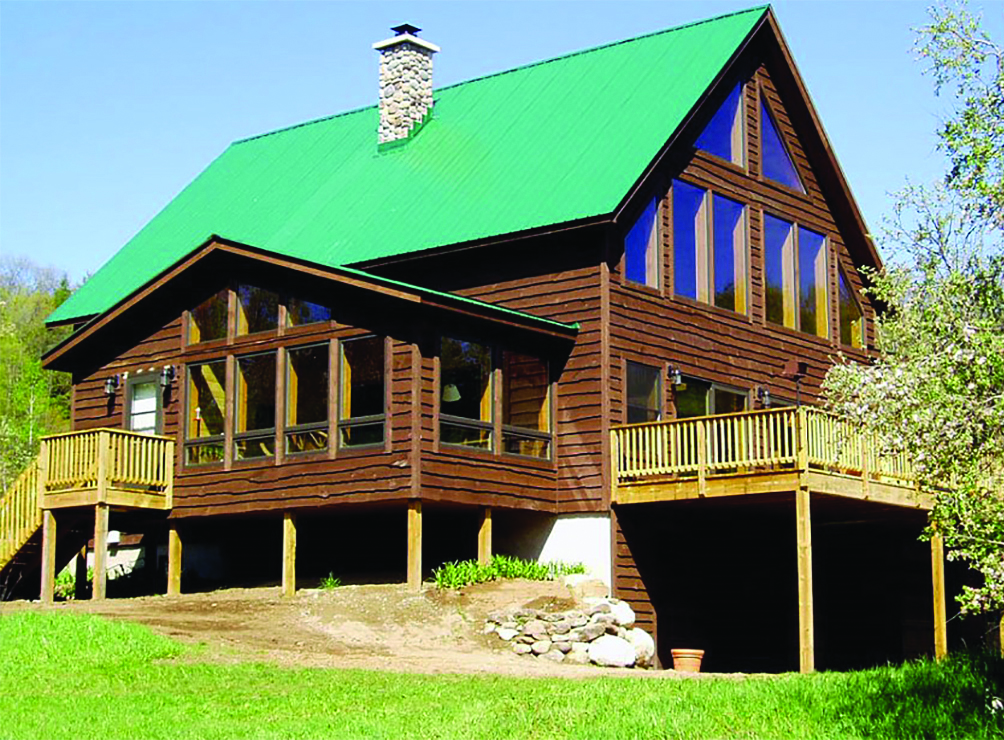 Courtesy Eric and Eric
By Maureen Werther
For Eric and Kristina "Kit" Isachsen, the move to Brant Lake to start a construction business with college buddy and fellow high school teacher Roger (Eric) Daby back in 1972 was part of a natural progression.
Isachsen and Daby were schoolmates at Oswego College who both worked in construction jobs during their summers off. After graduation, they began teaching high school together. Isachsen taught industrial arts and drafting, while Daby taught industrial arts and art. While they both enjoyed teaching, their true passion was for actually doing the lessons they were imparting to their students.
"I really loved construction," said Isachsen. Forty-five years later, he still does.
Another thing Isachsen loves are the Adirondacks. His strong bond to the region was formed early in his childhood. His father was a geologist for New York state and his job was to map the Adirondacks.
"I grew up spending my summers at a different place in the Adirondacks every year, as my dad mapped the region," he said.
The Isachsens and Daby decided to move from Oswego to Brant Lake, where they bought their first home together and opened for business as Eric and Eric.
"We thought it was a good name for a business, since people always made the comparison with the TV comedy pair, Daryl and his other brother Daryl, from the Bob Newhart show that was popular at the time.
The first lesson they learned was to be patient and find the right niche.
"It was pretty tough at first. There were two or three other new-home builders already well established in the area and we didn't build a new home for the first 10 years," said Isachsen.
Undaunted, the team created a niche as remodelers.
"Finally, we began getting more new-home work, partly by attrition and because of the quality of our work," said Isachsen.
He said the company is now so well known that they hardly advertise.
The second lesson was: say what you're going to do and then do what you said you would do.
Eric and Eric Construction has developed a reputation based, in large part, on their communication skills. Many people have experience with contractors who failed to provide clear details, resulting in higher costs or other problems. Isachsen is proud that he and his team clearly communicate each phase of a project, and they continue to keep communication open throughout the duration of the project.
Today, the company builds two or three new homes per year, in addition to doing barn restorations, kitchen remodeling, additions and dozens of smaller jobs. They do work throughout Essex, Warren and Washington counties.
Another large part of the business that has grown steadily is drafting. Isachsen taught it high school. He has turned that skill into a revenue source for the company. The company has provided drawing and drafting services as far away as Florida and California.