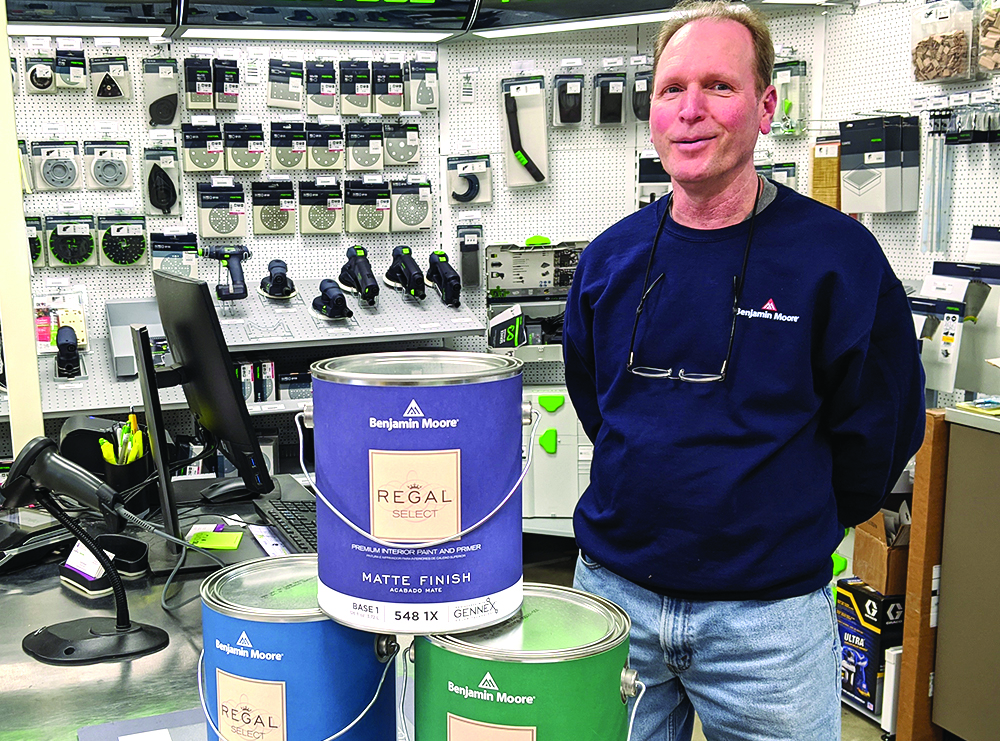 By Rachel Phillips
A new Colorize paint store has opened up in Queensbury.
Colorize is a paint and paint-related store, catering to everyone from do-it-yourselfers to professional painters. Though the shops specialize in selling Benjamin Moore paints, they also sell Sirca and Gemini brand lacquers and coatings targeted toward cabinetry.
The stores also offer home installation of their Graber window treatments, as well. Colorize employs a full-time decorator who helps customers select colors and products to meet their needs, and is available to visit a customer's home.
Located at 63 Quaker Road, the shop has five employees and occupies 5,000 square feet. The new shop is also one of four Colorize area stores, three of which are brick-and-mortar. The business is co-owned by Don Duttine and Mike Coffey, who opened their first store in Clifton Park in 2016.
According to Duttine, opening a shop in Queensbury will allow Colorize to expand its reach into the Adirondacks.
"The main reason we decided to open Colorize was to provide a full service offering with unmatched customer service for every DIY and paint professional in the capital area. We both come from the paint industry and knew where other companies struggled. We wanted to deliver the best products, the best service and the most comprehensive offering around.
"We chose the Queensbury market due to the unique mix of customer types in this market and it's the gateway to the Adirondacks which itself offers great opportunities. This market also allows us to really grow our finishing shop business hence diversifying our offering."
For more information about Colorize, visit mycolorize.com or call 518-741-7001.