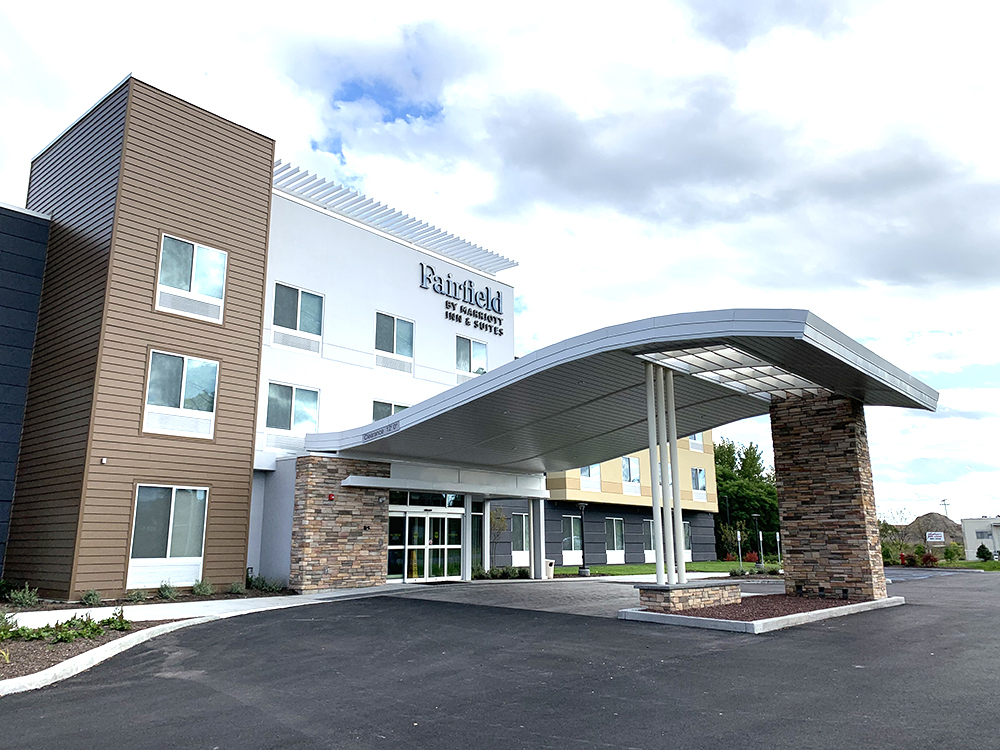 A report on hotel occupancy in Warren County says that despite a weaker June, Warren County has seen strong year-to-date and summer performance, with July occupancy at 73 percent and August occupancy at 80 percent.
Hannah Smith, senior consultant with STR, presented "The State of the Warren County Hotel Industry"recently at the Lake Luzerne Town Hall.
Founded in 1985, STR provides premium data benchmarking, analytics and marketplace insights for global hospitality sectors.
While the STR report includes data from approximately 42 percent of Warren County's larger hotels, the trends presented in the report factor in similar performance expectations of non-participating properties, according to Smith.
Joanne Conley, Warren County tourism director, said an end-of year report for 2019 translates into 1,080,000 rooms rented, the first time the demand number has exceed 1 million rooms since 2008.
She said among its peers, Warren County has the highest average daily rate (ADR) growth at 2.5 percent over the past 12 months, as well as the highest revenue per available room (RevPAR) growth at 3.7 percent.
In giving the report, Smith noted that during the winter months, occupancy drops to approximately 30 percent, similar to other seasonal destinations. But with new construction in the last several years that includes the Courtyard Marriott, Holiday Inn Express, Home2Suites and the Fairfield Inn & Suites Queensbury, there is potential for growth in slower demand months.
And while Warren County is viewed as a very leisure-dependent market, with 70 percent of travel taking place on weekends, the opportunity exists for mid-week demand growth in the business travel market, she said.
Warren County has committed funding to the Lake George Regional Convention & Visitors Bureau to secure this type of travel, in addition to attracting sporting events, small meetings and corporate events.
Additional demand generators include major events during non-peak periods, especially those that are not weather-dependent, and taking advantage of opportunities to develop infrastructure, the report said.
Smith said in Warren County, approximately 70 percent of lodging properties are independent, as compared to 28.5 percent nationwide. Smaller lodging properties that do not currently participate with STR are invited to use a free online hotel benchmarking platform at surveys.str.com/s3/Hotel-Enrollment-Form that will allow them to gauge their performance and compare it with the broader hotel market.
A forecasting component of Smith's presentation pointed to 2019 sustaining 2018 levels of occupancy; a slight decrease of 1.2 percent occupancy in 2020 and a bounce back of 1.5 percent in 2021.
Conley said another important consideration is that of the vacation rental market, which has grown exponentially over the past four years. Data from reports by "All the Rooms" shows that vacation rental supply has increased from 78,861 units available annually in 2016 to 201,078 available in 2018, an increase of 155 percent.
At the same time, demand for vacation rentals has increased from 27,200 annually in 2016 to 69,300 units in 2018. Conley said that in August 2019, there were 798 vacation rental units available on a single day. Additionally, 85 percent of those units were entire homes that have a higher ADR and higher per party travel size than a hotel room.
"This is a rapidly expanding segment of the market that we need to understand," said Conley.
Looking ahead, Conley said it is important to keep the branding message strong for the county and Lake George area.
"The Lake George Area and all of Warren County is a favorite vacation destination for visitors who return year after year. Whether it's a luxury room overlooking the lake, a cozy cottage or a quaint B&B, we have a lodging property to suite everyone," she said. "Our scenery is second to none, recreational opportunities abound and we have unique attractions that you can't find elsewhere. Keeping our destination top-of-mind is of paramount importance in our marketing efforts."
Warren County Tourism works to responsibly promote and support the tourism industry in the Lake George area through marketing, collaboration and honest communication with regional tourism partners and visitors.