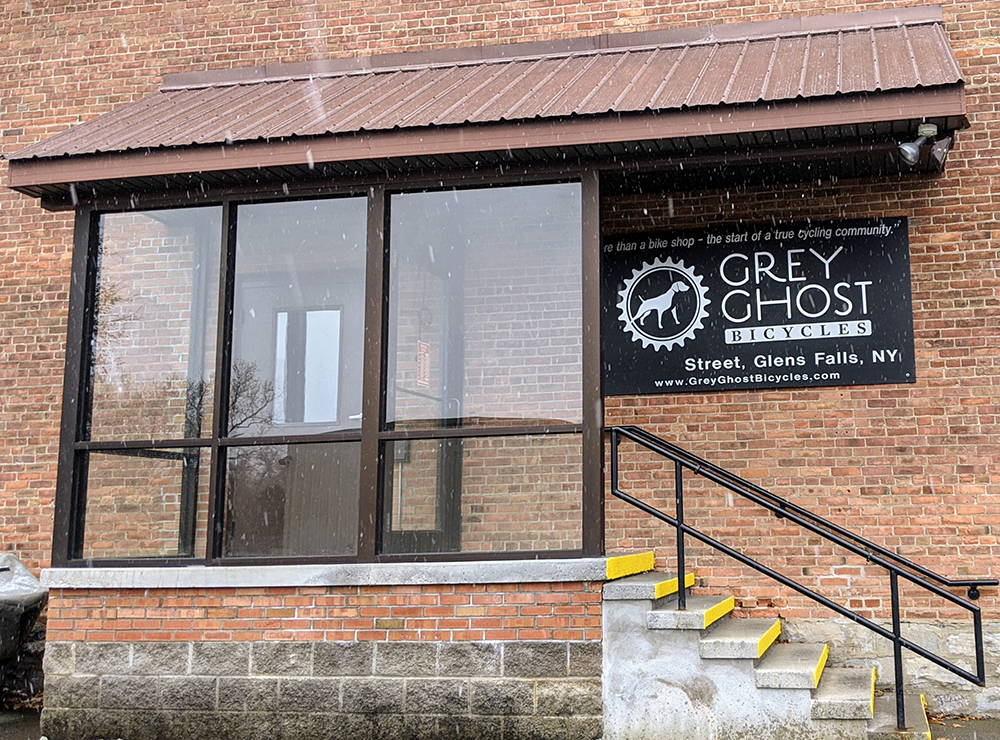 By Rachel Phillips
Grey Ghost Bicycles is operating out of a new location at 76 Lawrence St. in Glens Falls.
The shop sells road and mountain bikes, and bicycles for children, as well as e-bikes. It also has a bicycle fitting studio, where customers are assisted in finding their most comfortable and efficient position on a bike, while also helping them find the correct size. The shop employs anywhere from two to five employees, depending on the season.
The new site, which was once home to the Post-Star, is approximately 17,000 square feet in size. Grey Ghost Bicycles general manager Steve Fairchild said work is ongoing in the unoccupied parts of the building, which will eventually be available for businesses to rent out.
According to Fairchild, one reason for the move was that the owners were looking for a property to invest in, as well as to protect against future rent increases. Additionally, the shop's former location at the Colvin Building on Glen Street did not have convenient parking accessibility for customers. The new location is also adjacent to a bike trail, which provides additional convenience.
The building has undergone a number of renovations, including removing drop ceilings to expose the original ceiling, floor refinishing, removing carpets to reveal hardwood floors, painting and cubical removal.
For more information, visit greyghostbicycles.com, or call 518-223-0148.